THE EPICS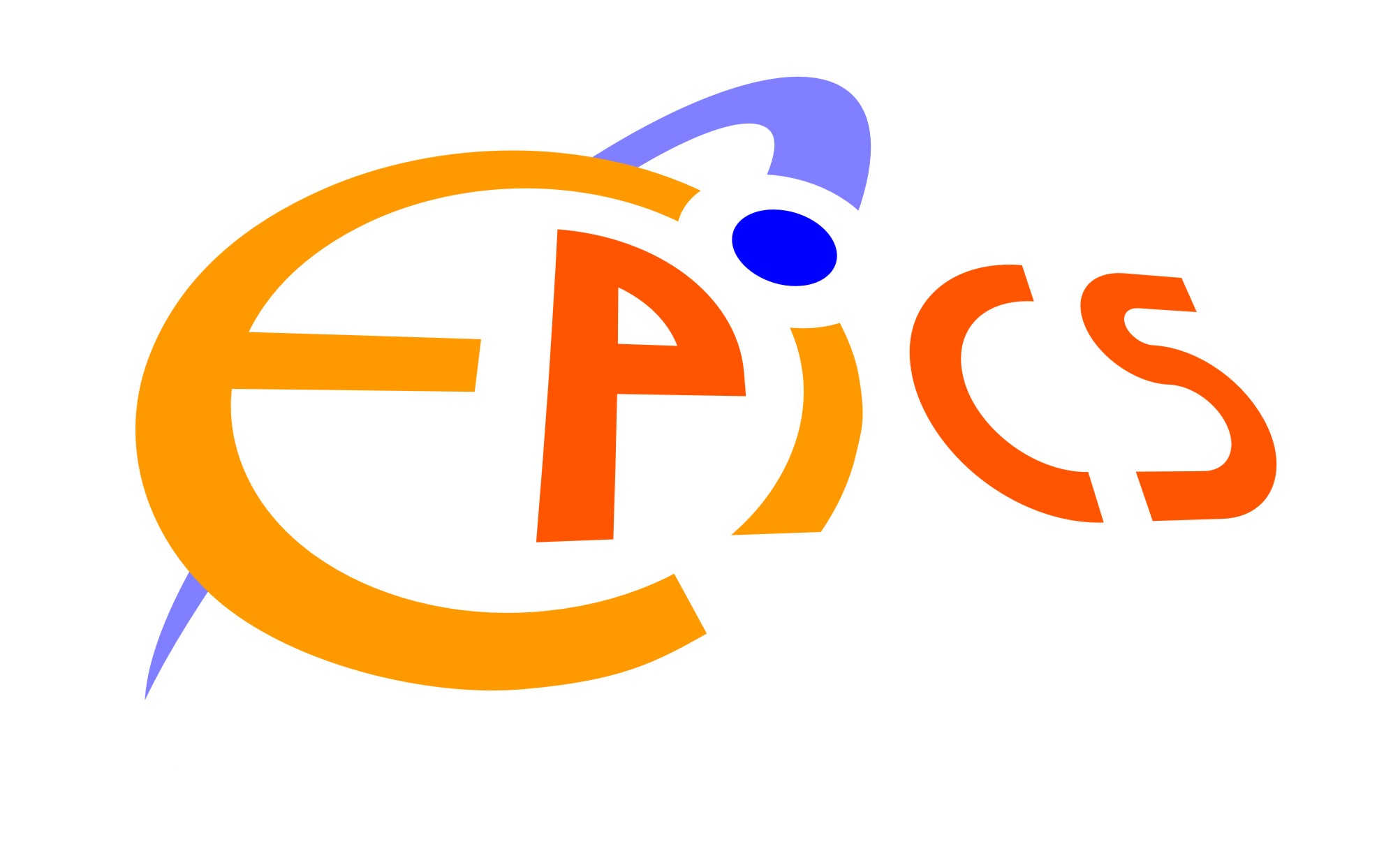 Brunswick, Ga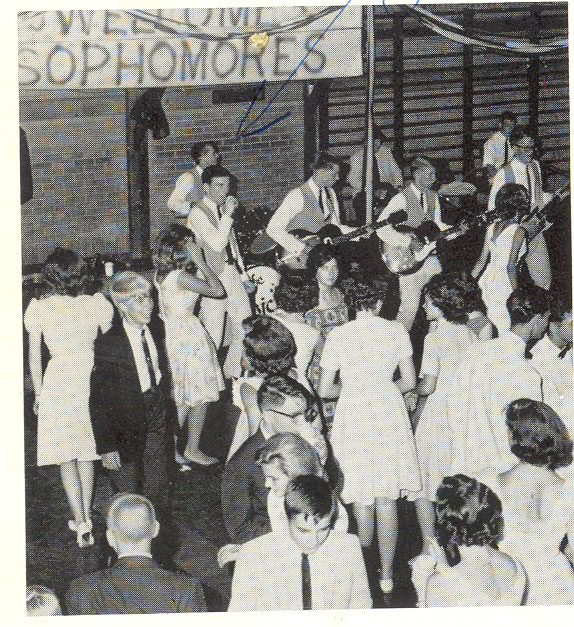 This is a picture of the Epic's at the orientation dance from my Glynn Academy Sophomore annual in the Spring of 1964 . I don't remember all the members names because Jimmy Blake and Les Sorenson were the only members who were students at Glynn Academy! Some of the others were sailors stationed at Glynco. Sorenson is the drummer and Blake played lead guitar (he is the third from left) The big songs they did were "Miserlou", "Penetration" and "You Really Got Me" - John Stevens.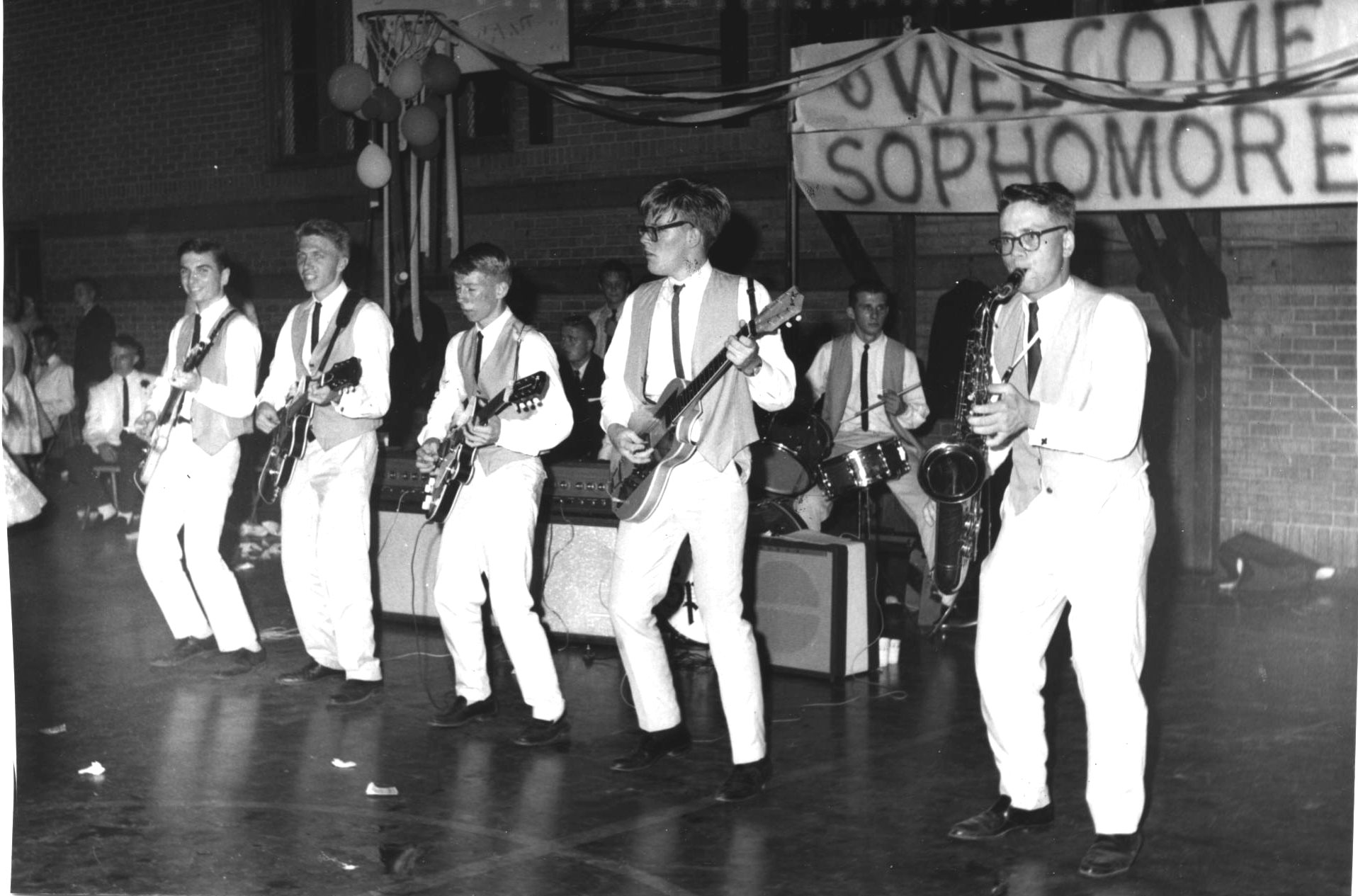 The Epics formed in the Fall of 1963 in Brunswick, Ga
Members were Jim Albright, Bob Berg guitar, Rick LaGuardia guitar, Les Sorensen drums, and Jimmy Blake guitar. Lee Kameradt on sax was in the U. S. Navy.
Nice photo for gear heads: 3 Silvertone Amps - Two with 2 - 12 inch speakers and one with 6 - 10 inch speakers. Nice graphics on the kick drum and that appears to be an EchoPlex tape echo machine sitting on the floor!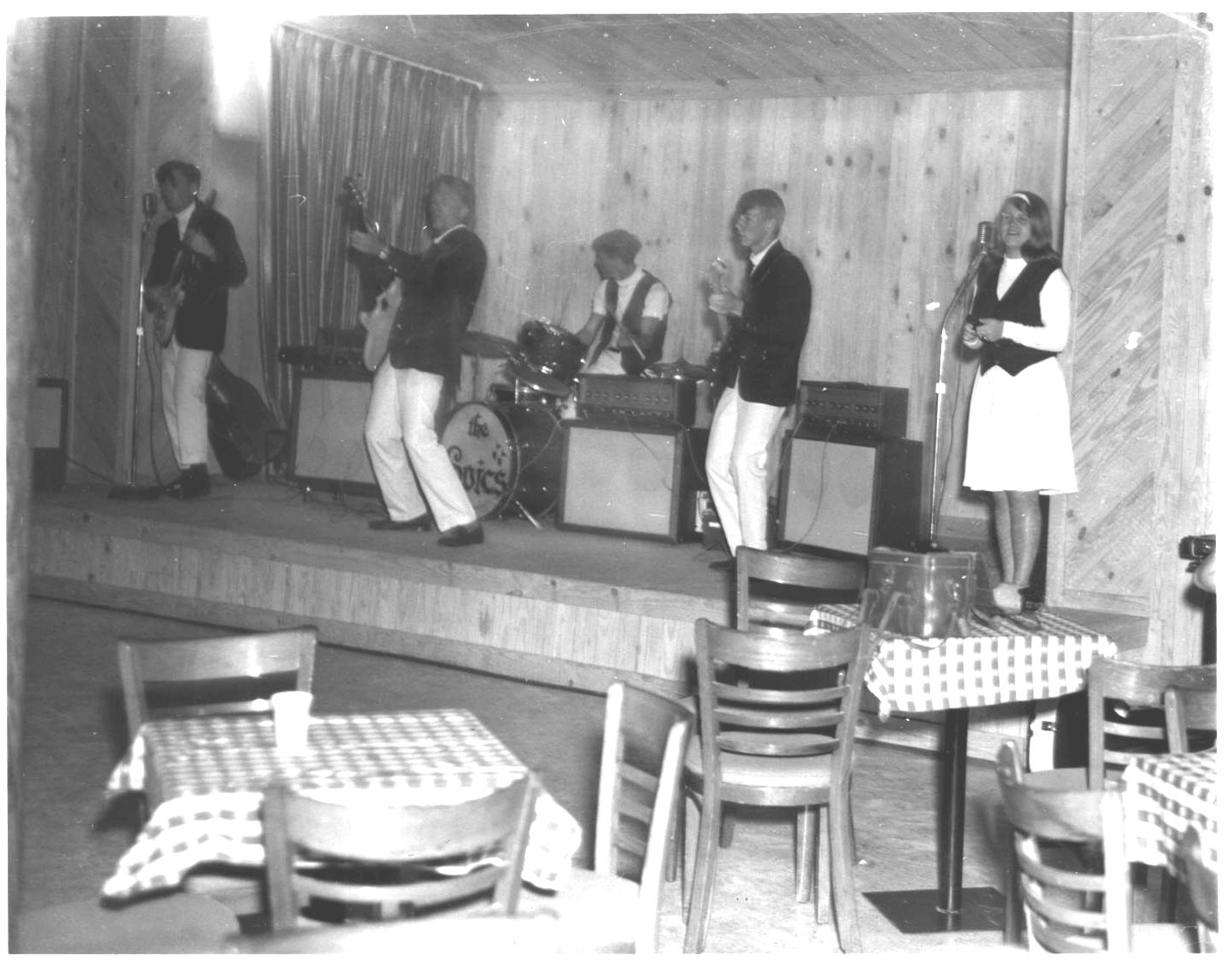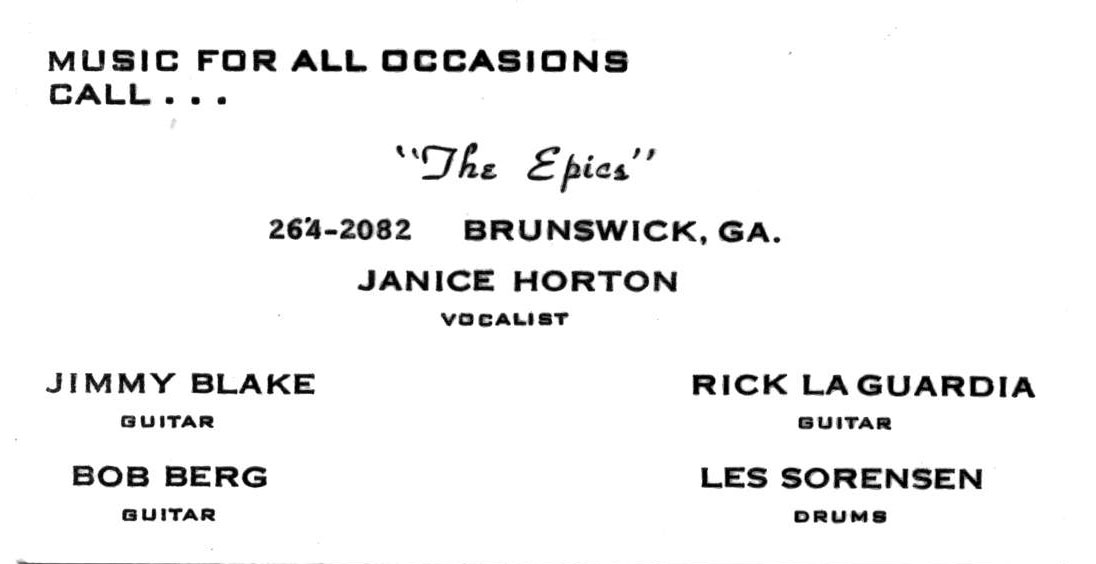 The white guitar is a Hagstrom. Can't identify the others, but the Silvertone amps are still there and check out that nice stage! Carpeted and with a great drum riser!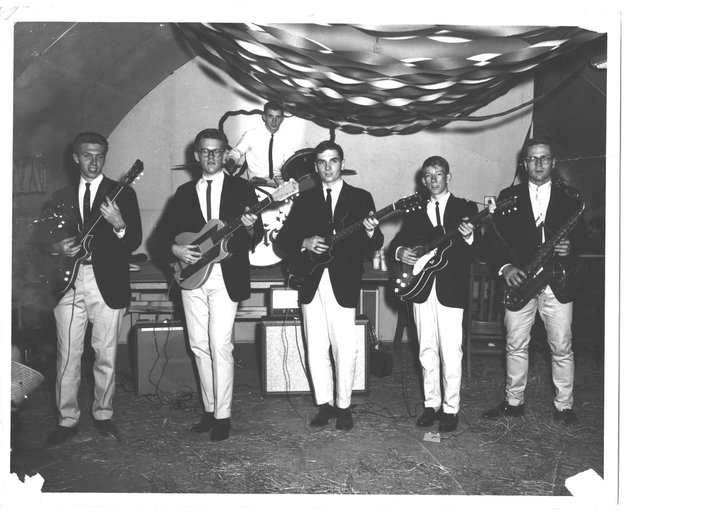 Photographs and First Caption Courtesy of John Stevens 2005.