PREDICTIONS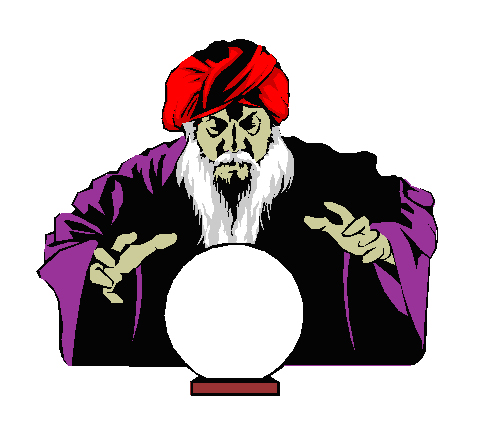 L-R: Stacy Sirmans, Mike Hattaway, Andy Kemp
Valdosta Band made up of Andy Kemp - Guitar, Mike Hattaway - Drums and Dan Boatright on keyboard and piano bass. Recorded one 45' on independent label and made it to no 1 on ONE radio station in Little Rock, Arkansas back when stations still did their own "Top Forty " charts. The station was part of the Johnny Reb Radio group that owned WAYX in Waycross. Got good airplay and London Records took a look at us, but we had no more material and things just didn't happen. Later, Stacy Sirmans (currently playing with the Bushmen) joined the group when Dan Boatright went back to the Carolinas to play with a beach band called the Castaways, and we played together for about two more years. One year at the King of the Road in Valdosta (five nights a week)!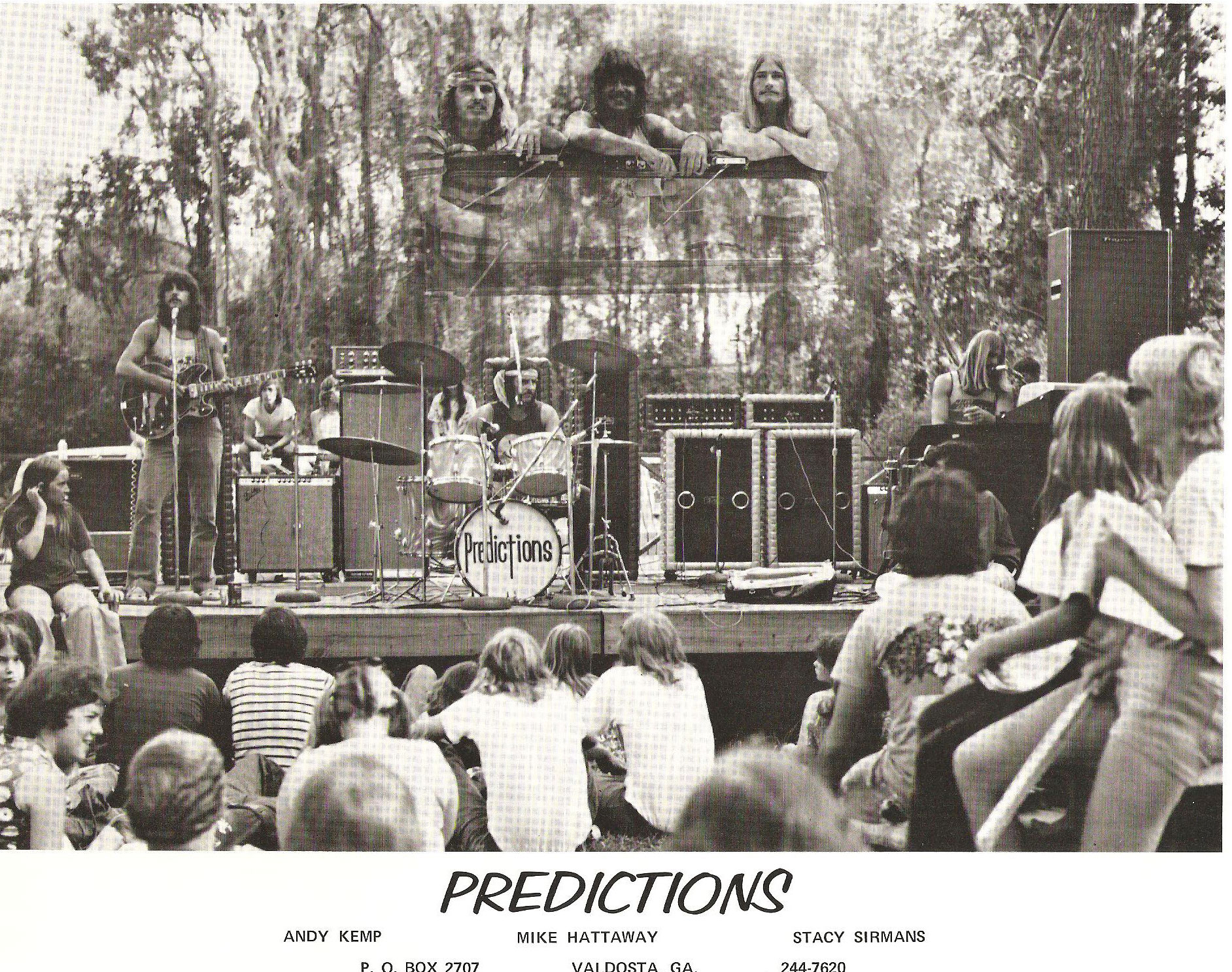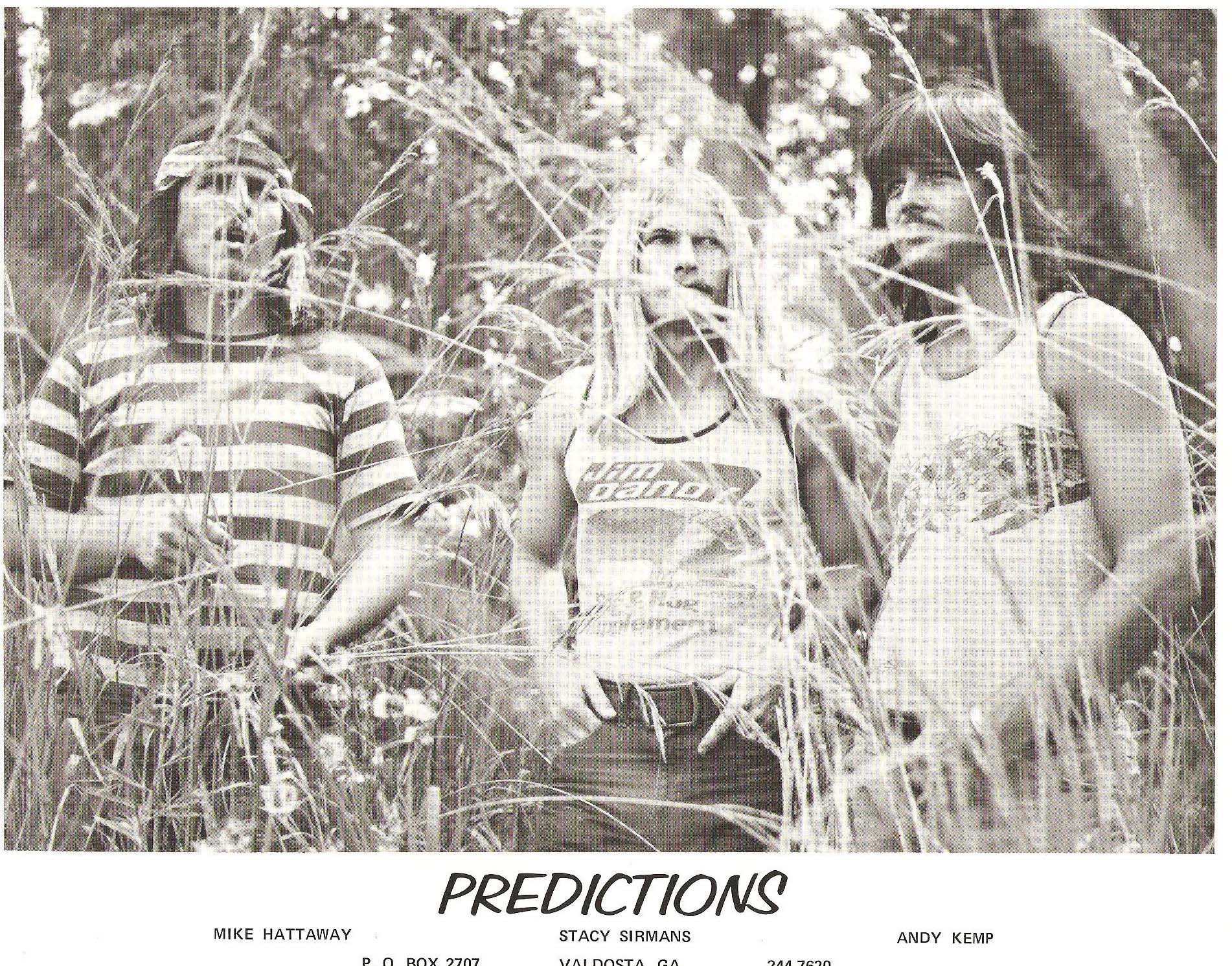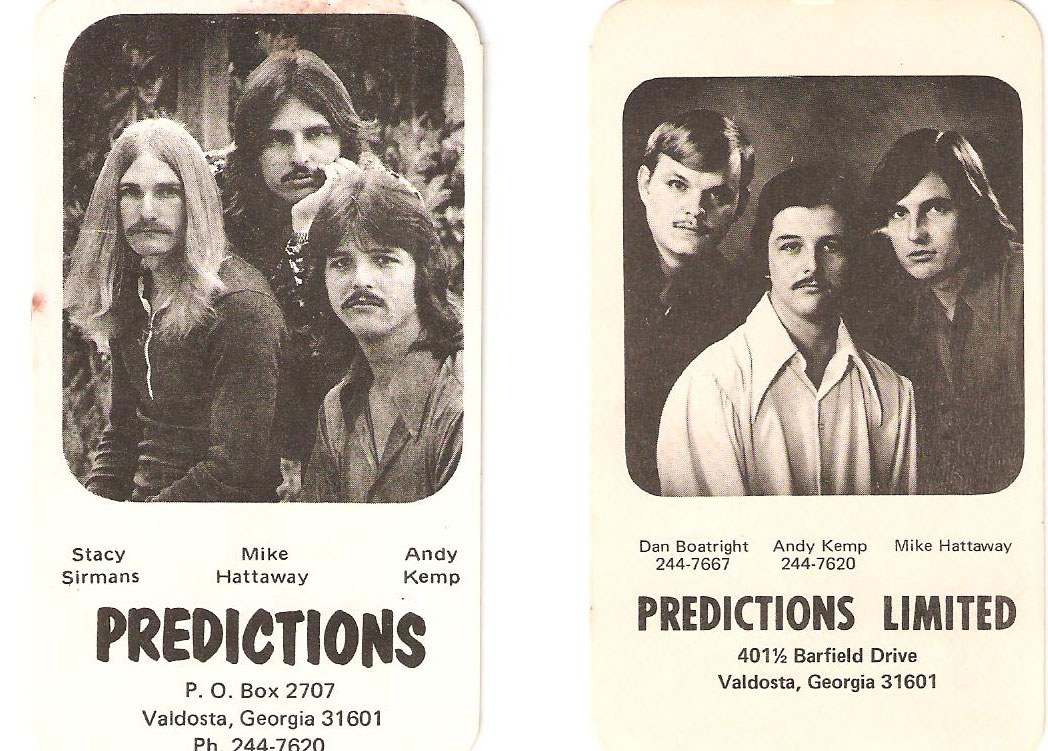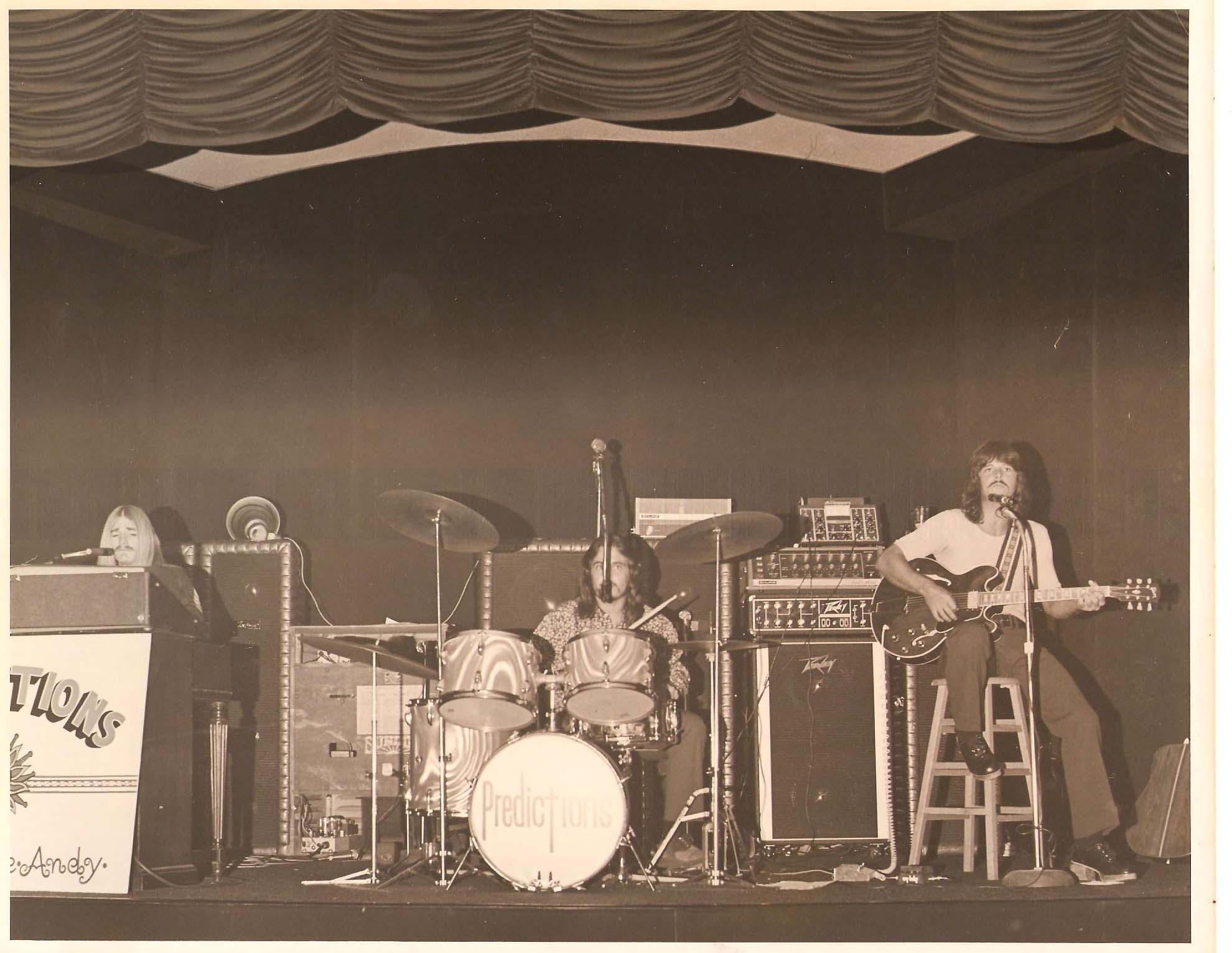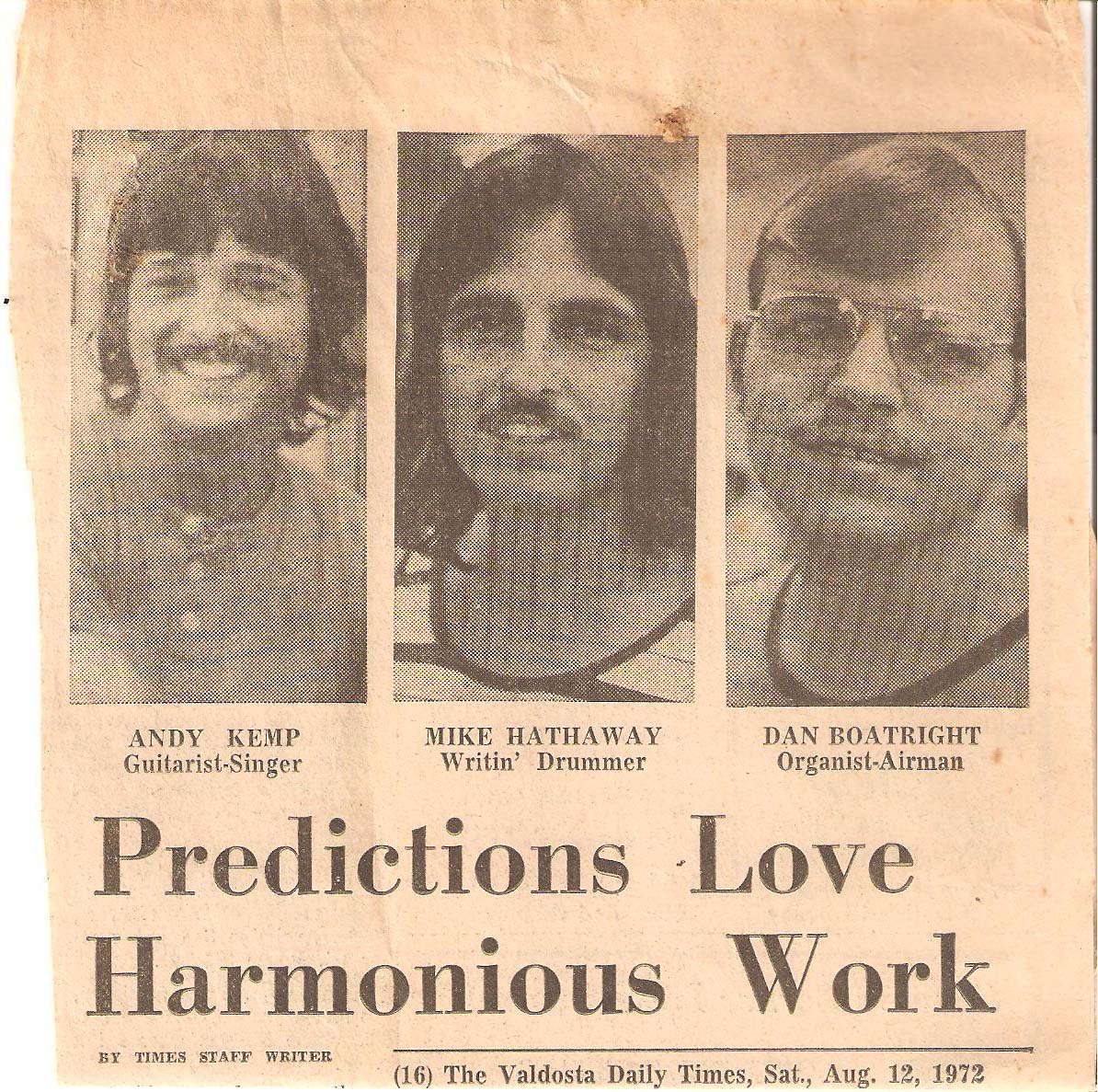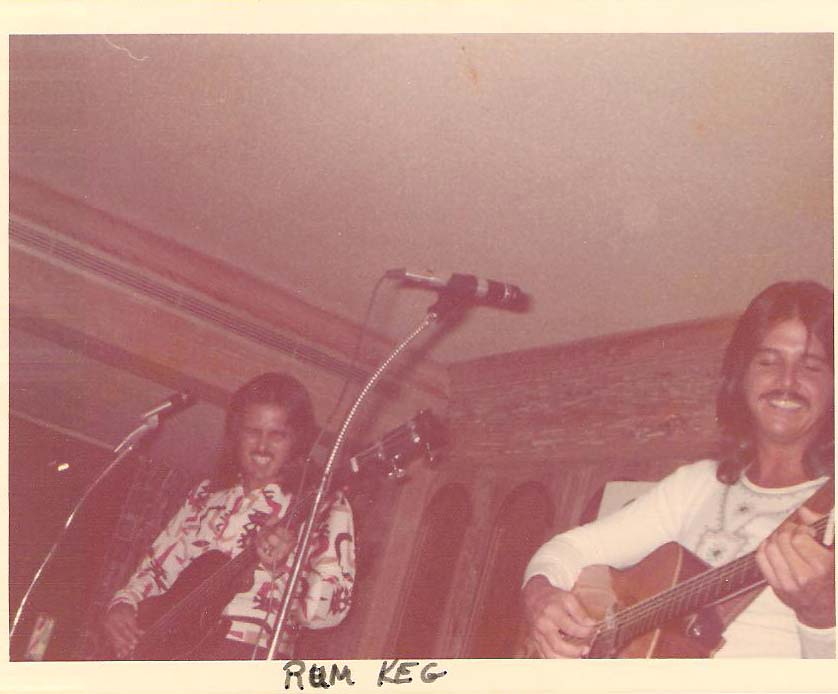 Playing at the Rum Keg Lounge in Valdosta, GA in the 1970s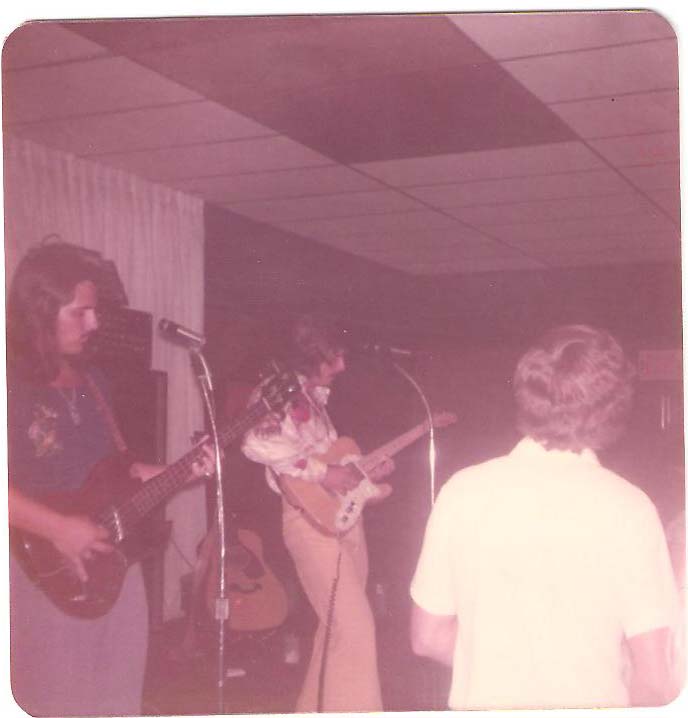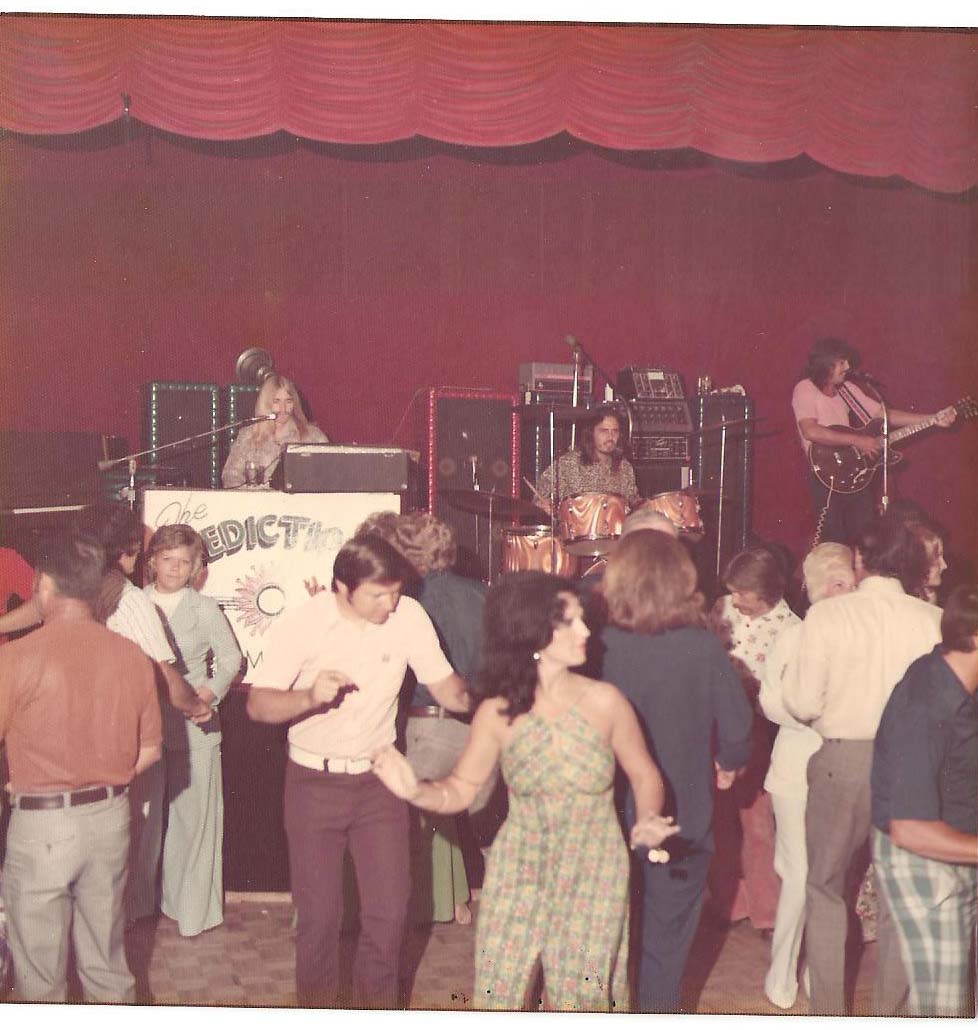 rocking at the King of the Road in Valdosta, GA. The Predictions were the house band there for a number of years.
information Courtesy of Mike Hattaway 2005.
Dancers in the foreground are musician (drummer) Alex Walker and his sister Dianne.
(info courtesy Alex Walker)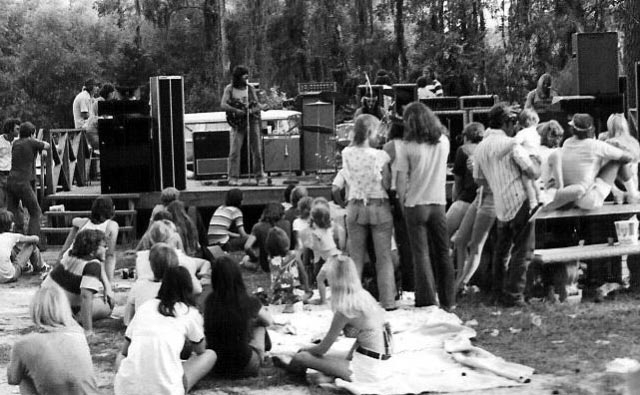 Predictions playing a gig in McKey Park, Valdosta, GA circa mid 70s.
Pics and info courtesy of Tim Teasley, Valdosta, GA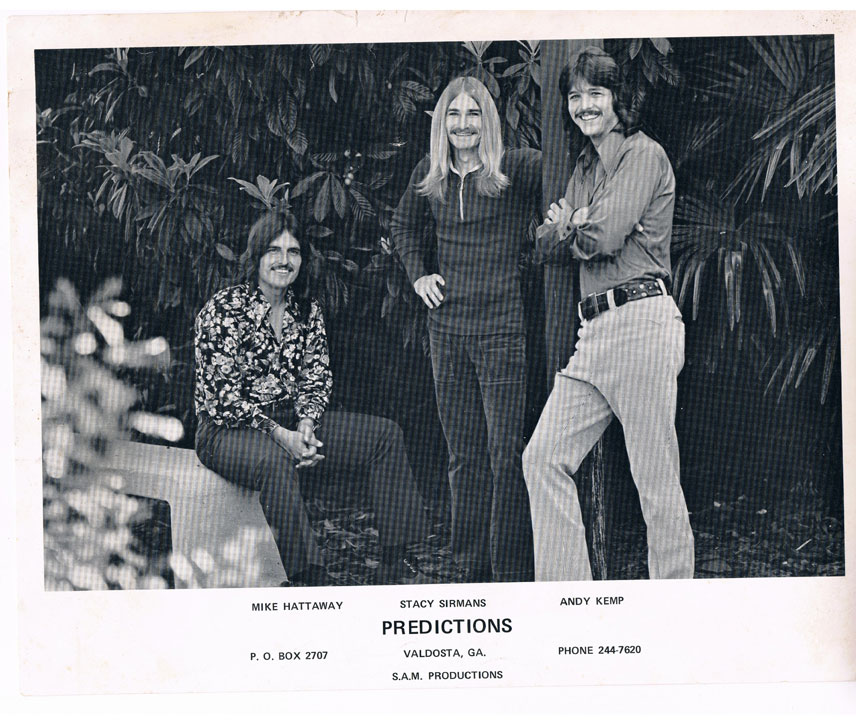 Band promo photo
(courtesy Sara Hague)
© - DaveandAndy 2005