R. C. & The Moonpies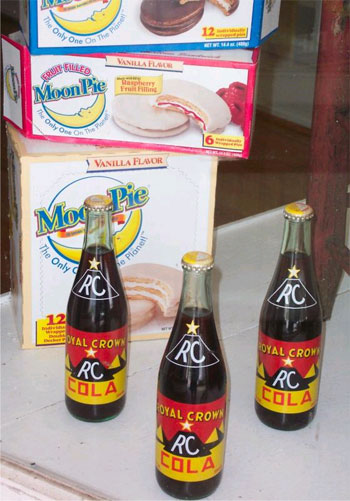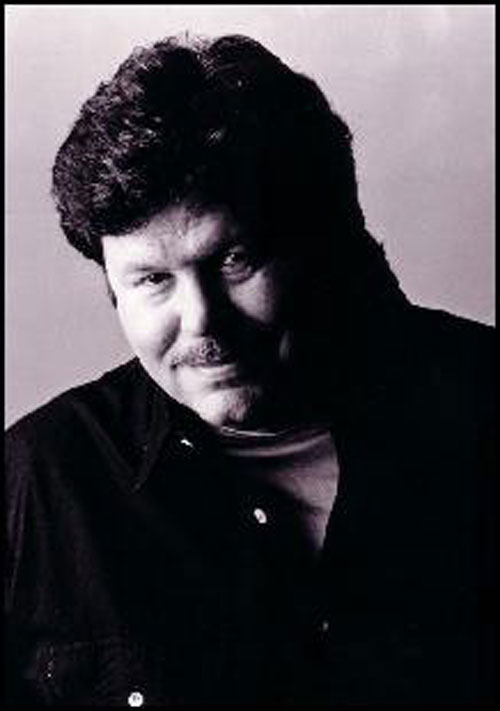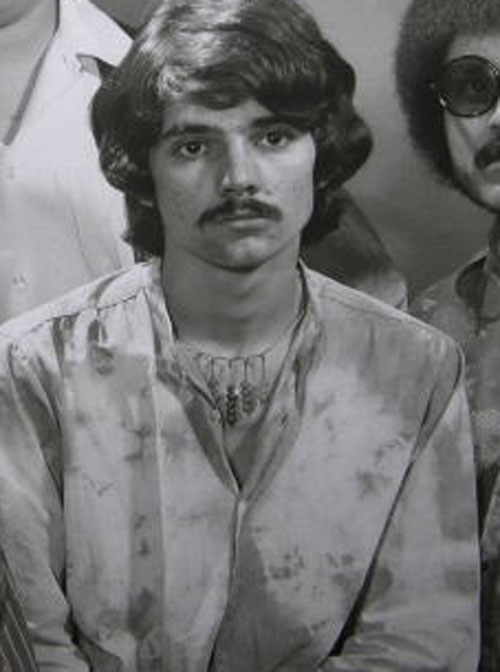 Eddie Middleton and Mickey Thomas provided powerful vocal lead singing.
Bill Pound provided versatil guitar pickin' and back up vocals and Mike Hattaway pounded the skins.
Other members include Paul valentine, Jack Ball and Russell Martin
R.C. & the Moonpies – The Part Time Party Band
"I guess a band called Co-Cola & the P'Nuts would not have had nearly the mystique as that party
time party band from Valdosta State College in 1968-69. We knew of the band and even had
three of the members listed in an uncompleted band directory but otherwise R.C. & the Moonpies
would have fallen into musical obscurity had it not been for my bride Marion who happened to run
into former Moonpie drummer, Mike Hattaway, just a short time after the book had gone to press.
After giving Mike the heybabydays.com address, Mike sent us some info that helped solve a little
of the mystery of what appears to be another band of soulful musicians from deep in the pineywood
R.C. & The Moonpies was primarily students at Valdosta State College who were members of
bands back in their hometowns. Most bands played on the weekends during the Heeey Baby
Days but primarily this band played during the week for those college students who got their
studying done during the day. All their gigs were sellouts! When the weekends came, these
musicians generally hooked up with regular bands back home for a Friday and Saturday night
performance before heading back to school.
According to drummer, Mike Hattaway, "The band was a true 'jam' band and we featured Eddie
Middleton's ability to do soul and beach tunes."
Did the band have food on its mind or food?
On occasion, the band would use the name, The Luv for Lunch Bunch.
Who made up this band that catered to those with a taste for soul music?
Mike Hattaway- drummer- a veteran of several Waycross, Georgia bands that included Our Gang,
The Royals, and The Riot.
Bill Pound– From Macon, Bill was one of those Boogie Chillin'
Paul Valentine – He didn't have too far to travel on the weekends to catch up with his hometown
band from Valdosta, The Soul Survivors
Jack Ball – He may have made the journey with Paul back to the Soul Survivors
Russell Martin- As a member of a legendary Beach Music band, King David & The Slaves,
Russell may have had the most exciting itinerary but spent the most time in transit.
Eddie Middleton- the lead singer for R.C. & The Moonpies had a short jaunt over to Albany on the
weekends to join up with Bobby Joiner and the Seros band.
Mickey Thomas – guitar –If ever Eddie got hoarse, he could rely on the band's guitar player for
back up vocals
When school got out for the summer in 1969, R.C. & The Moonpies took its final bite as a part
time party band. Some members went back to their hometown bands but others made transitions.
Lead singer, Eddie Middleton followed Russell Martin to The Slaves, then to The In-Men
Ltd/Peace Core. Later on, Eddie sang lead for New Song and they won several Dove awards in
the Christian Music field. With the remarkable comeback of the In-Men Ltd. in 2005, Eddie was
called upon to sing lead on several R&B tunes. Mike Hattaway went on to drum with, Shiloh, The
Continentals, and The Predictions… and the others…we're not sure but it is thought that guitarist
Thomas fooled around and fell in love. first with Elvin Bishop, and then with the Jefferson
Starship. The run for R.C. & The Moonpies was short, but obviously could have been a lot longer
with all that talent."
Greg Hanes--The Heeey Baby Days of Beach Music
MEMORIES
by Gary McCorvey
My recollection of the Jets from the 1969-1970 era was that the group was Mickey Thomas (lead vocals and guitar), Jack Ball (bass), Bud Thomas (keyboards), and Troy Blasingame (drums). They played regularly at Eddie Ray Crockett's Long Branch Saloon. Best songs included Mickey's version of "Walkin' Up a One Way Street" and "Rocky Racoon." Sometimes Eddie Middleton would join this version of the Jets and viola, they became R.C. and the Moonpies as I remember that band. I was in Phi Delta Delta with Eddie and our frat's beach trip to Panama City took this version of R.C. and the Moonpies down to our motel and set them up poolside for two nights of partying. The Clubs up and down the strip complained bitterly because no one would go to hear them since our guys were playing outside for everyone FREE and with Eddie's beach vocals and Mickey's vocals, you can imagine the size of the crowd. Several club bands ventured down also and would play when Eddie, Mickey, Jack, Troy and Bud would take a break. During one of those breaks, Jack Ball asked Bud Thomas the following question: "Bud, is that us up there playing?" Bud answered, "No, Jack, we're down here." To which Jack responded: "Good. 'Cause if it's us, we sound terrible." Must have been the water. Your website is GREAT for those who grew up in So Georgia in the 60's and who remember the Woods in Tifton, the Long Branch in Valdosta, Joe's Cellar and the Continental Room in Albany, and the Twin Lakes Tavern to name a few. Those were the days.
Gary McCorvey
Chula, Ga
Gary McCorvey is Superior Court Judge in the Tifton, Ga judicial circuit. He and Eddie Middleton were Phi Delta Delta fraternity brothers at Valdosta State College in the late 1960s and early 1970s.