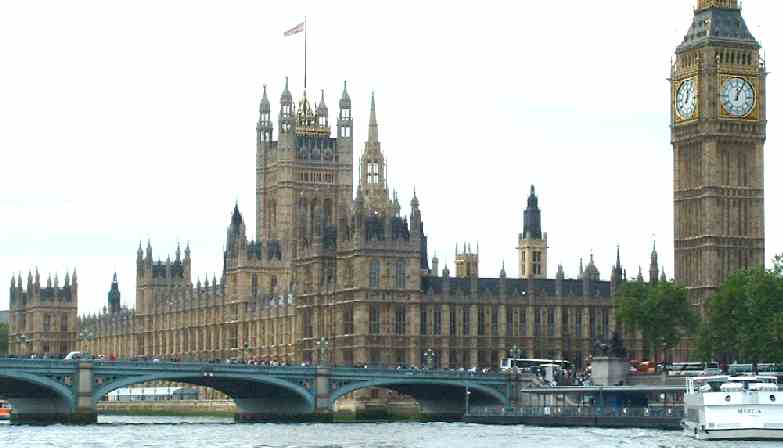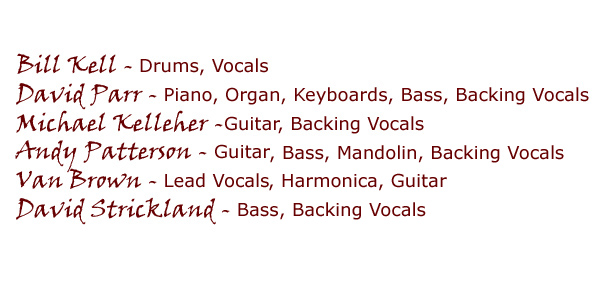 The House of Commons
(originally The Band)
Bill Kell is the driving force. Drumming since high school, he's served as drummer for several superb semiprofessional bands. As soon as he got to college he was drafted into the group that became the House of Commons. He is a man of incredible rhythm. In the fall of 2003, Bill lead "The Residuals" to win the Fortune Battle of the Corporate Bands competition at the Rock & Roll Hall of Fame and Museum in Cleveland, Ohio, defeating over 40 entries and seven other finalists in the national contest. Bill has helped many other musicians get a performance venue, and was even the executive producer for the debut "Still On My Mind" album by John Michael Rose. The force is with us.
David Parr has played keyboards since he was 10 years old. He's also skilled in the guitar, mandolin and bass. His performance with the "Residuals" at the Rock & Roll Hall of Fame well deserved the trophies they won. Parr's versatility was quickly recognized by other members of "The House of Commons" who were attending that event. An instant friendship was formed. Beyond music, David has accomplished extensive successes in his academic and professional careers as well as his personal world. Besides his law degrees, he is an award winning home brewer, and certified beer judge.
Michael Kelleher has played guitar with several fine bands, including "The Residuals". Trained in piano and guitar, his technical musicianship is paramount to the success of our band. When he started playing "Black Magic Woman" at the hall of fame, you could sense the excitement. Everyone knew they were in for a treat. It was the show-stopper, and they took 1st place. Michael has a very winning smile, but don't let his quiet and humble style fool you. He's quite strong. His academic and professional accomplishments have been remarkable, and he is with out a doubt the finest guitarist ever to be associated with "The House of Commons".
Andy Patterson is the true originator of this band. He began to seek musicians to join him as soon as he hit the college campus. Through so many early changes he was both the partying spirit and the steadfast cornerstone that held things together. After the Army, Andy was soon wooed by the intriguing harmonies of bluegrass, playing several instruments besides guitar, including mandolin and upright bass. With this new love, he soon became one of the primary promoters of the "The Great Hahira Pickin'", an often televised, and very successful outdoor event in South Georgia for 16 years.
Van Brown sang with the original band, and played some guitar. After returning home form service, he rejoined several members of the old band for projects from time to time. With a degree in Theatre, he worked as an actor, director, and in technical theatre (primarily conventions & trade shows). He also worked in radio, public speaking and television, but his performances as "Mark Twain" may have been his best work. He thinks his best work is his family. Somewhat humor driven, Van says:
"Even a bull frog likes to hear himself sing."
David Strickland played a throbbing bass with our original band through several evolutionary stages before joining the Navy. While in service he continued to jam with other musicians, and took up a love for refinishing vintage guitars. He was a graduate art student with an eye for the three dimensional as well as drawing and painting (which he still does). Returning home from the squid gig, he got back into music. Together with original members, and others Dave played a number of venues around the south. He's known locally for his work with several blues bands, and building speaker cabinets. He's a bit of a wizard, and can make any old P.A. work. "Any excuse to play" will be his true epitaph. But for a real gone cat, he ain't gone, yet!