BLAZERS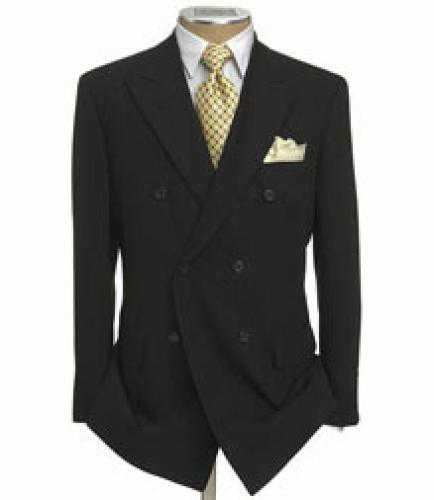 Haines City, Florida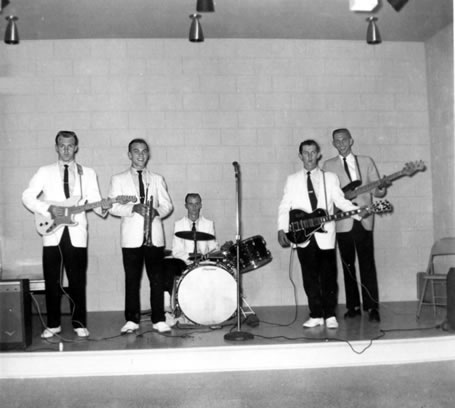 Ronnie Mills hailed from Haines City, Florida and was one of North Polk County's early rock & roll star wannabe's. A talented guitarist and vocalist, by 1959 Mills had already acquired a fan base of teen-age girls who would follow him around from gig to gig and he, along with Jack Pilkington on saxophone, Chuck Brown on guitar and Allen Keefer on drums, combined their talents and formed the group the Blazers. Pilkington, Brown and Keefer were all students at Auburndale High School and had been learning their chops playing together as the Hi-Hats prior to joining Mills in the Blazers. The Blazers played teen rec halls, municipal youth centers, truck stops and radio shows around the Central Florida area from roughly 1959 into 1962. They were also one of the first local acts to record a single and get airplay on the area radio stations. Here is an audio clip from WLAK radio in Lakeland playing their single,"The Chase".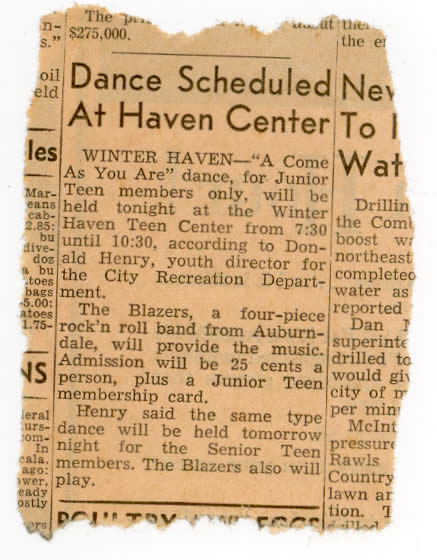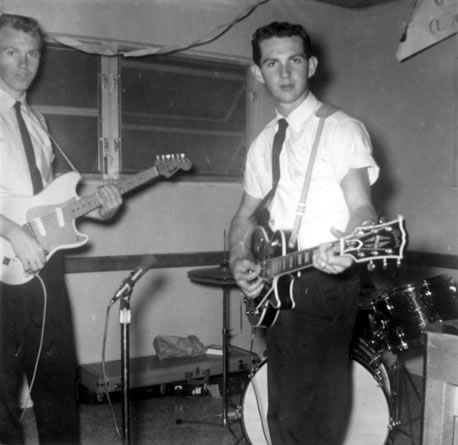 In 1960, after Keefer and Pilkington had graduated from high school, they left the Blazers. Chuck brown stayed with the band until he graduated the following year. The three ex-Blazers then teamed with another Auburndale graduate, Ronald Whitney, and formed the Starfires. Ronnie Mills continued to work the area with the Blazers for another year or so, playing mostly lounges using many of the other early Polk rockers, including Wayne Denmark, Wayne Renardson, Jimmy Britt, and Grant LaCerte. For a more in-depth look at the latter days of the Blazers -- read Wayne Renardson's excellent essay on the early days of rock & roll in North Central Polk County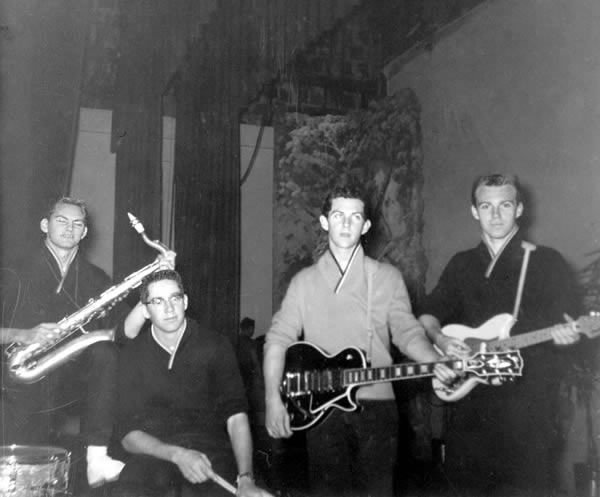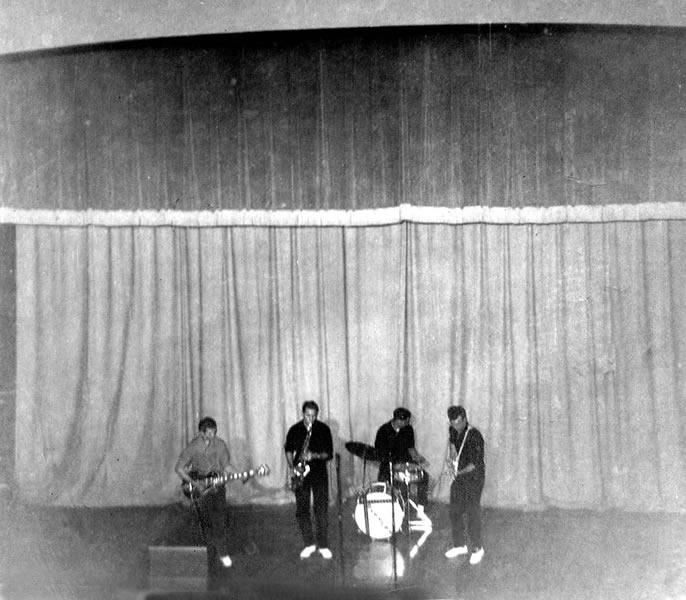 The Blazers made a big impact on the evolving rock scene of the early '60s in North Polk County and affected much of the music that would be made here for many years to come.