COACHMEN
Douglas, GA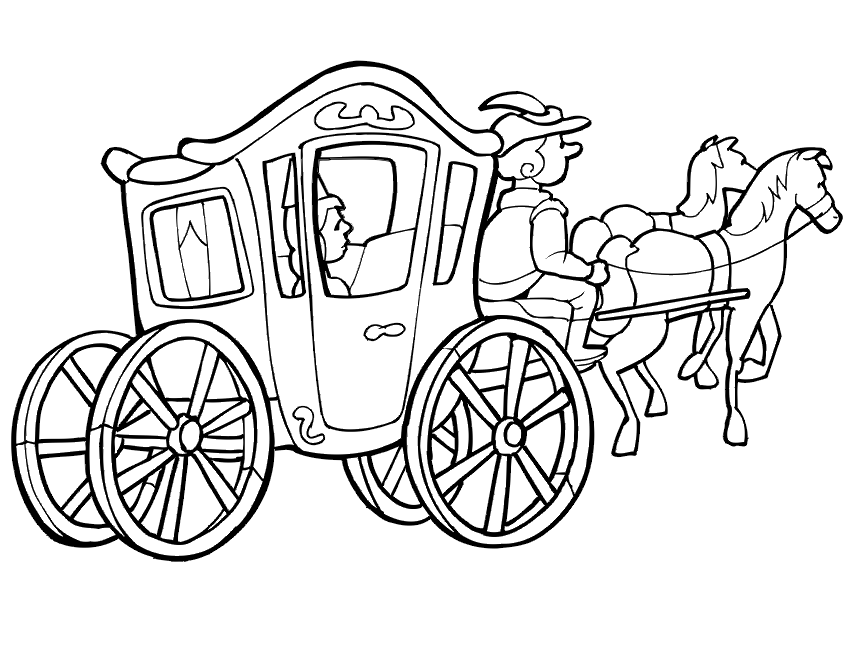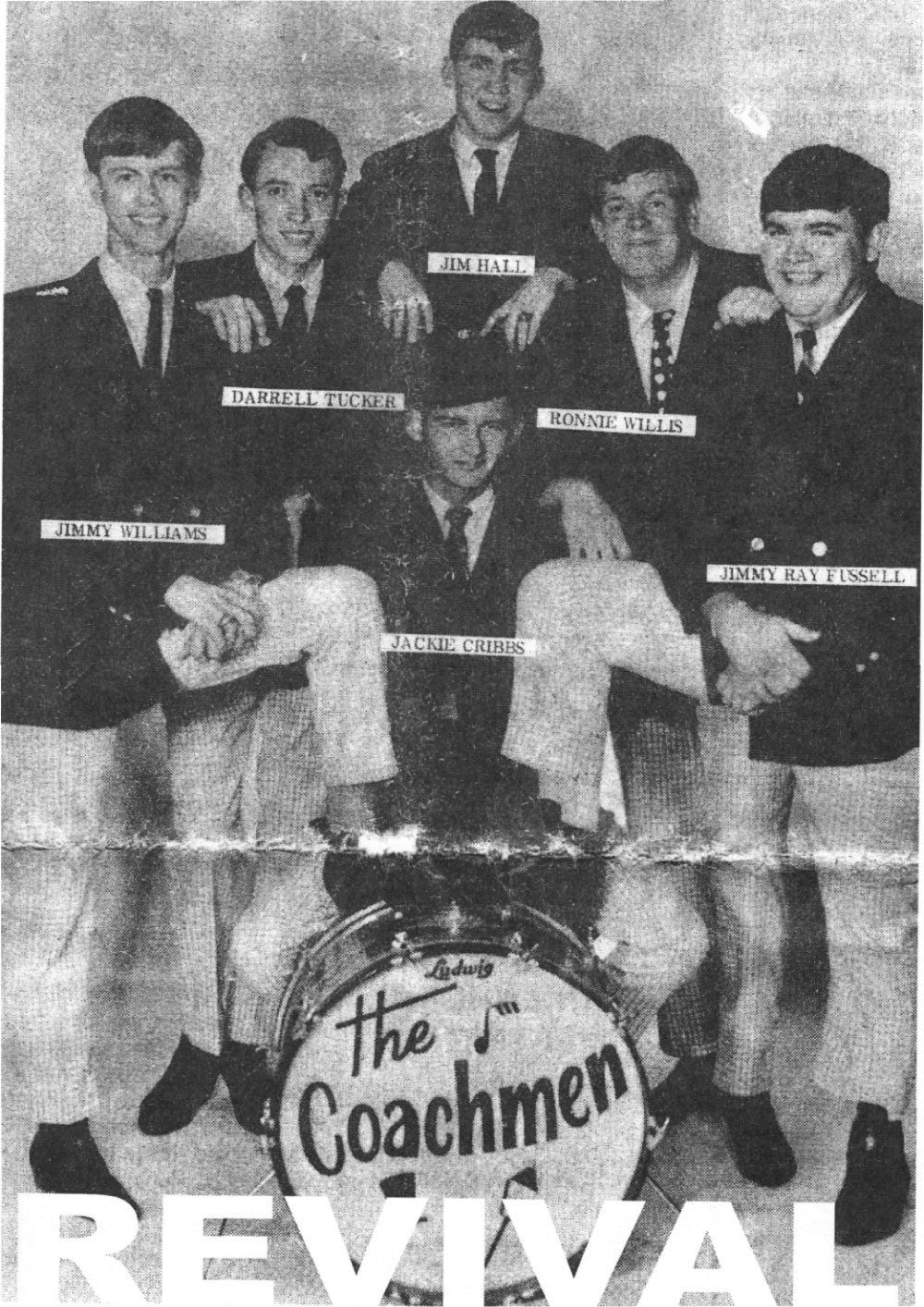 This picture of the band was taken in the mid-sixties. Jimmy Williams had replaced Bob Weir. Left to right.... Jimmy Williams,keyboards; Darrell Tucker, guitar; Jim Hall, guitar; Ron Willis, drums; Jimmy Ray Fussell, vocals; and Jack Cribbs sitting (keyboards).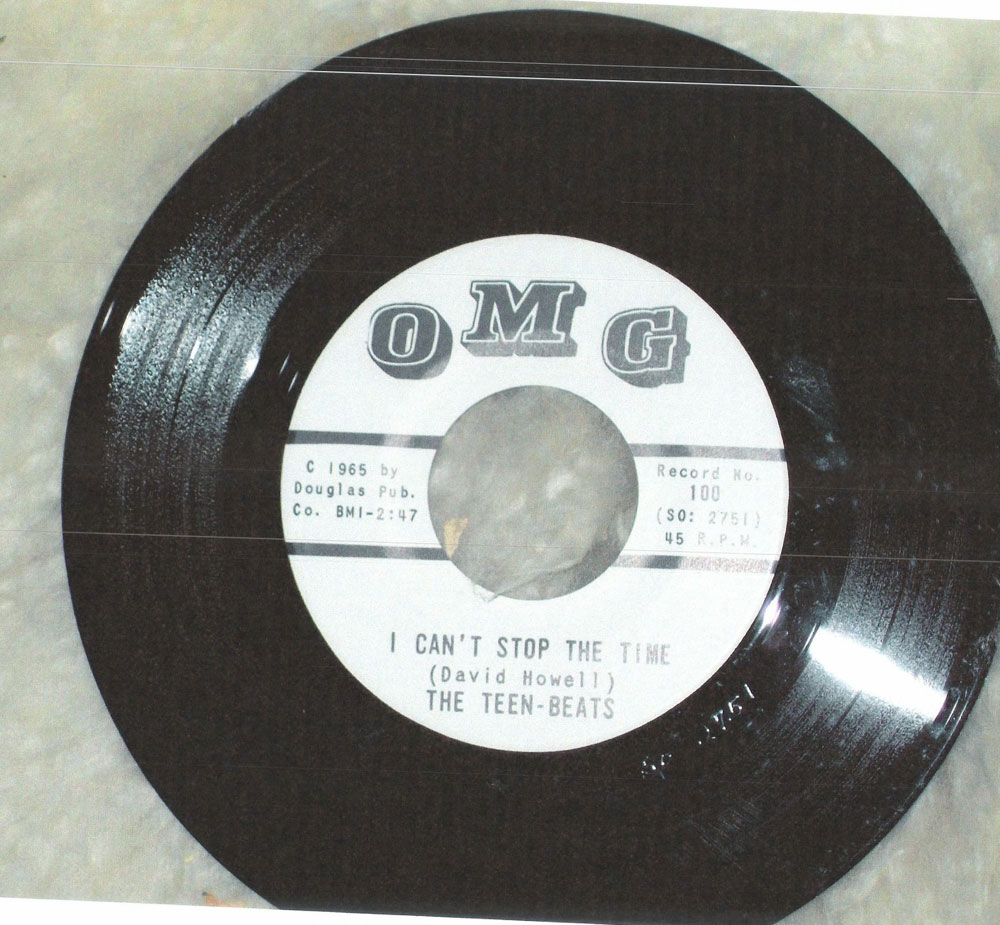 The Coachmen originally formed under the name of the Teen-Beats. This 45 RPM was cut with popular singer David Howell.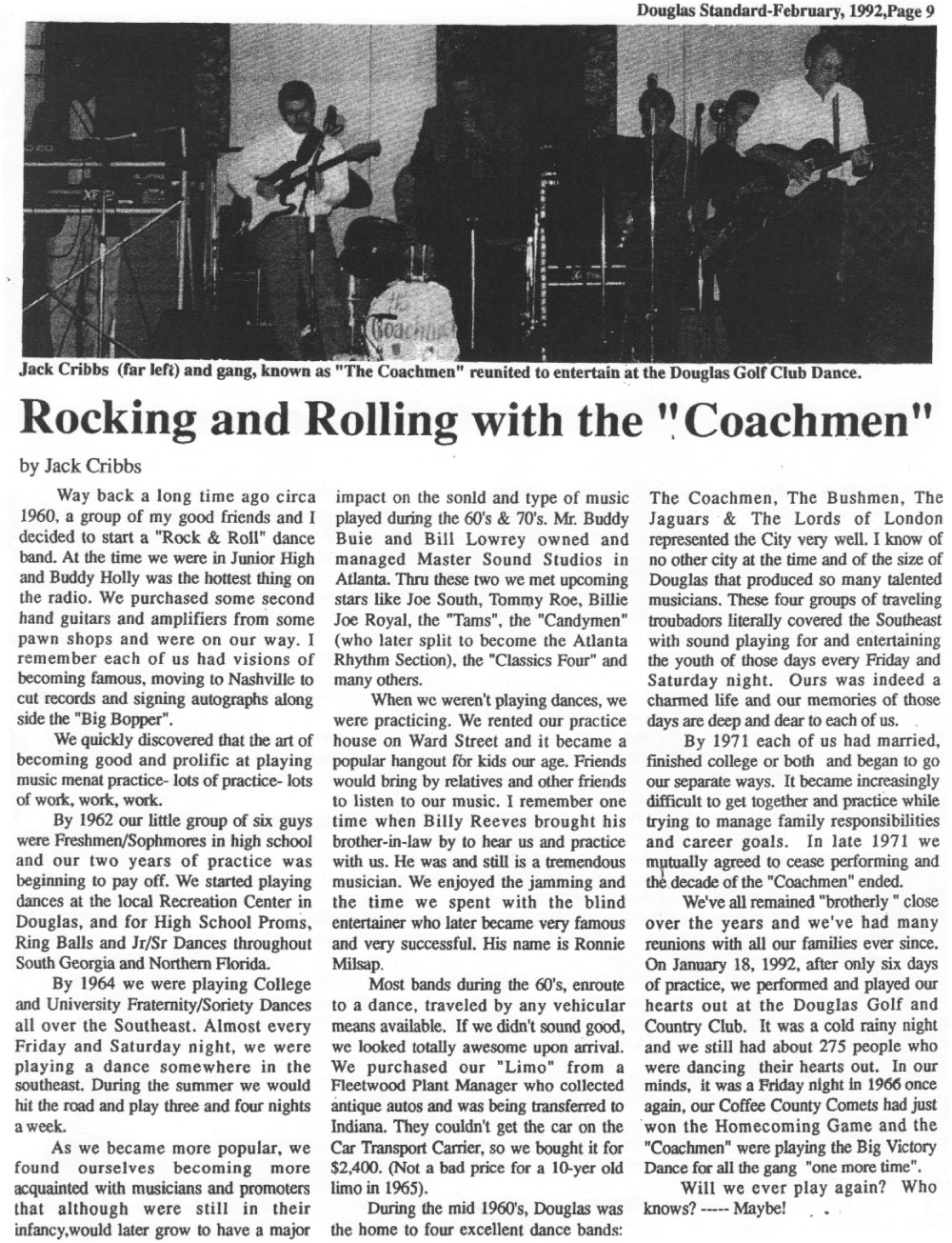 This article was written by band member Jack Cribbs about the Coachmen history. The band got back together after a 25 year absence. The kids had heard talk about the band for years and we wanted them to "live the experience". It was a great night...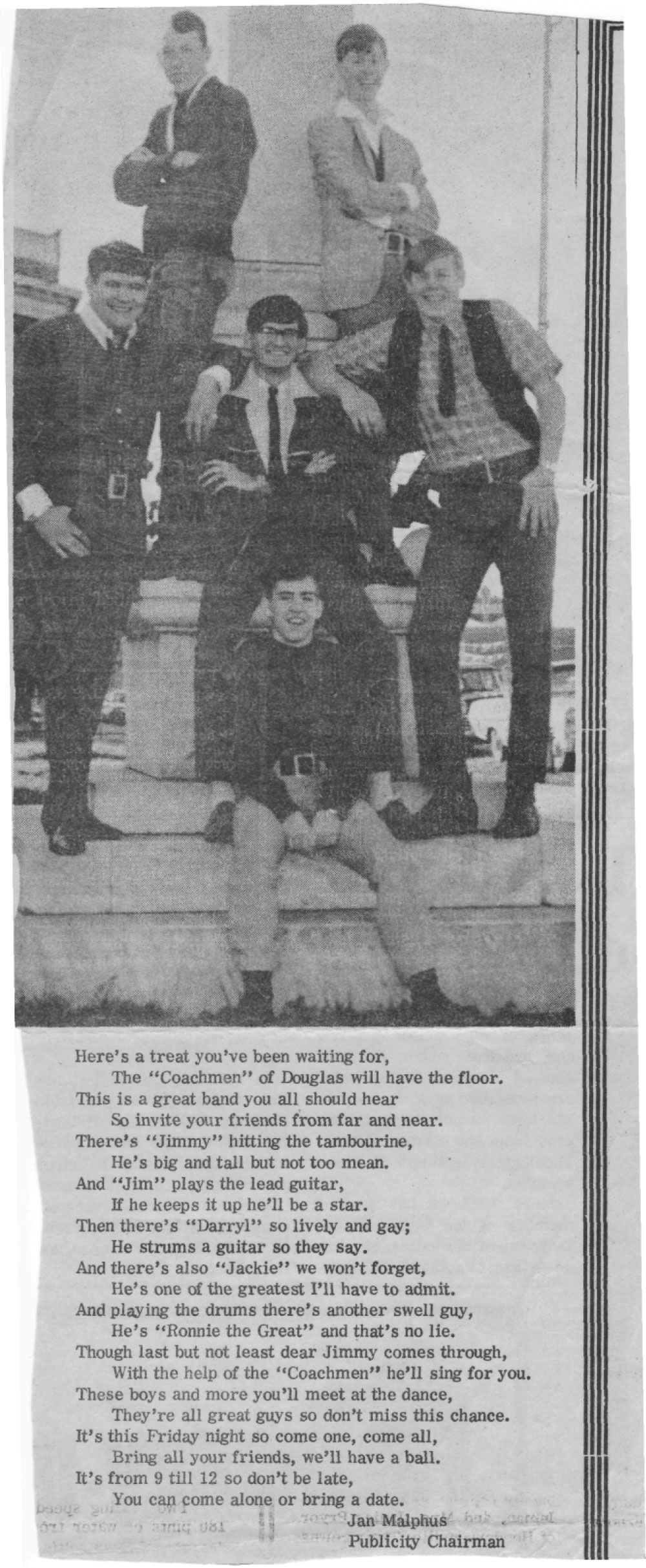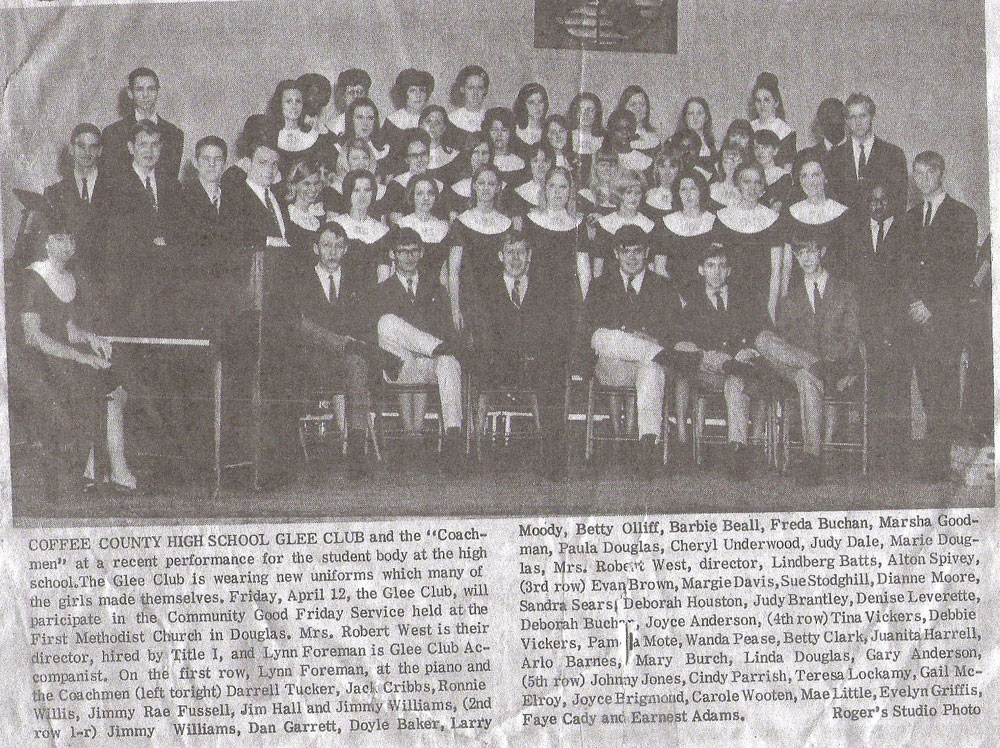 The Coachmen performed with the Coffee County High Glee Club in Douglas, GA in the mid-sixties.
pics and info provided by Darrell Tucker
One of the many Douglas Georgia Bands from the 60s. Bob Weir (now deceased) was the saxaphone player. Bob attended Valdosta State College in Valdosta, GA at the same time as Dave and Andy (webmasters).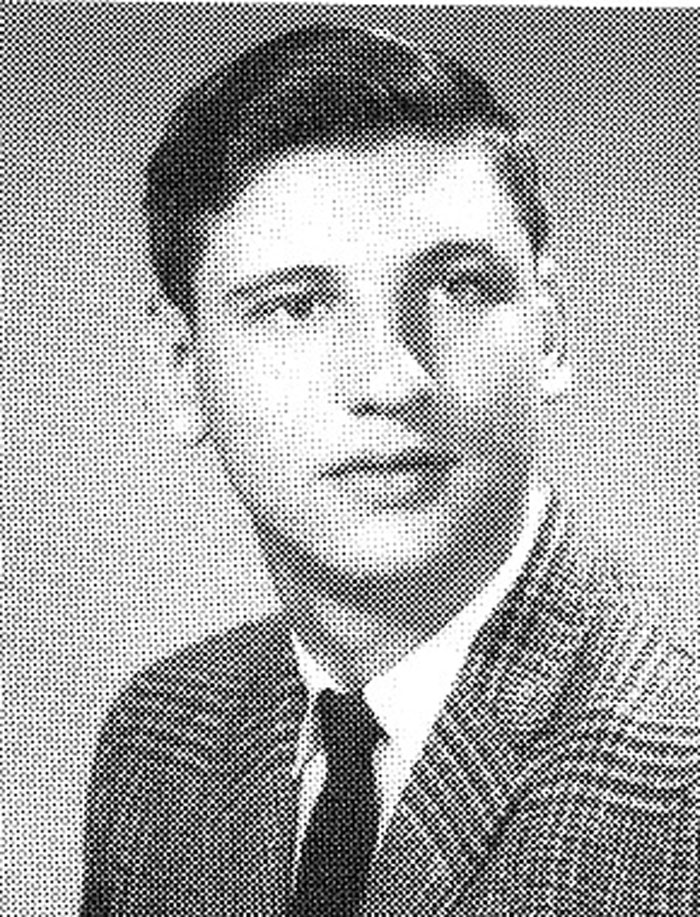 Other members included:
Jimmy Ray Fussell, singer (also deceased) vocals; Ronnie Willis, drummer; Darrell Tucker, bass and Gretsch guitar; Jim Hall, lead guitar (Gibson); Jimmy Williams, key board including a keyboard bass; and Jackie Cribbs, keyboards.
info courtesy of Billy Corby and Wendell Burch
Need pics and info