DEFIANCE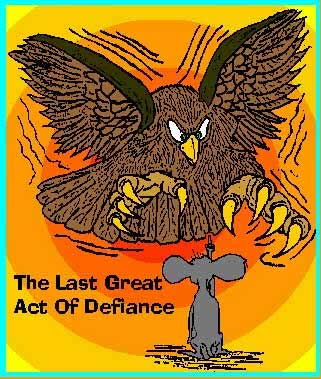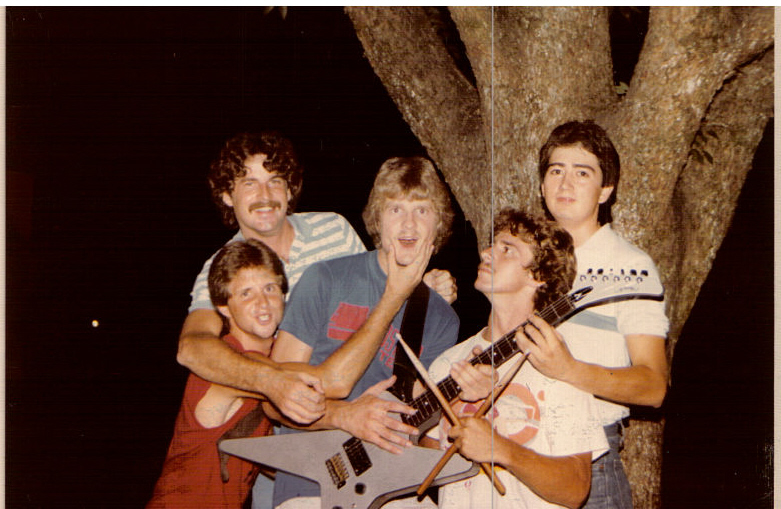 "Defiance" was a Valdosta-based rock band from 1983. Members were: Danny Keeling, bass (in the striped shirt); Ronnie Shackleford, vocals (holding Storey's face); Steve Storey guitar (center); Rex Crawford, drums (with sticks, duh). As for the guy on the far right, I think his first name was George, but he played guitar. We just called him "Oxo", because we thought he looked like the guys in that OXO band on MTV at the time.
Defiance used to rehearse and drink beer after hours in the United Furniture showroom on North Valdosta Road where Danny was a salesman. They would play college parties at the American Legion on Williams Street in Valdosta.
Danny lives in Jacksonville, Steve in Atlanta. Ronnie & Rex live in Valdosta. As for that Oxo guy, who knows?
Info provided by Dudley Johnson