ELEVENTH HOUR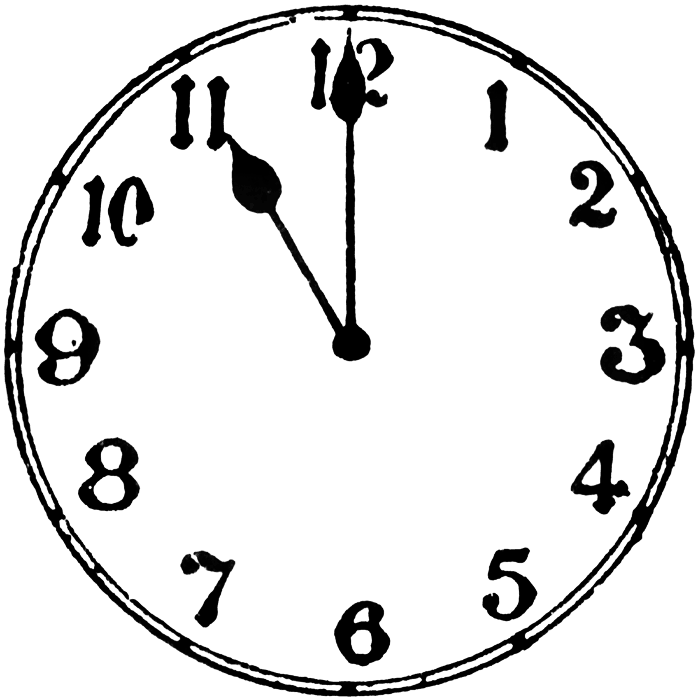 Lantana, Florida
1965-1970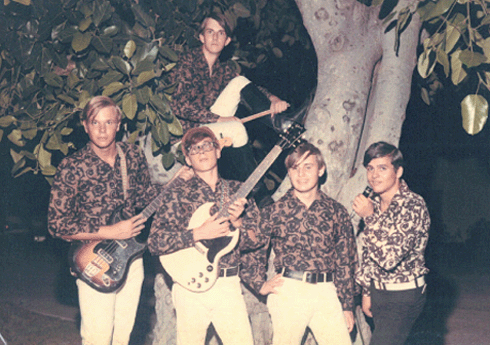 The Band was formed by Dave Palumbo & Monty Sprague. It was the 3rd band which evolved for Dave & Monty initial band experience, a threesome called the Cascades (mostly a private party band playing in the Lantana, Lake Worth, and Boynton Beach areas. Dave & Monty progressed from the Cascades ( a threesome) to the Crowded Ways (a foursome) to the Eleventh Hour (6 members).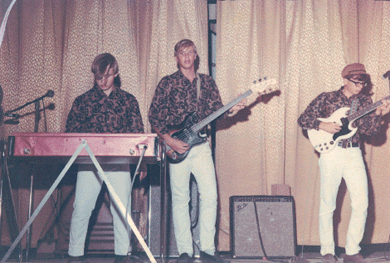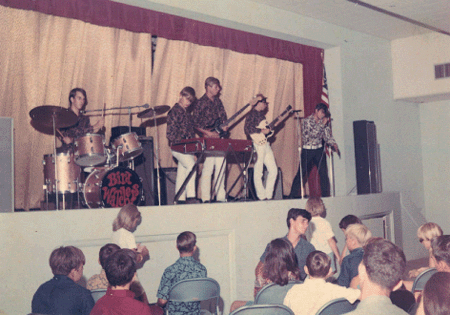 Personnel:
Dave Palumbo - Lead Guitar
Monty Sprague - Rhythmn & Vocals
Fred Findling - Keyboards
Dusty Milling - Drums and Vocals
Marty Zobel - Bass
Larry Pittman - Lead Vocals
Ronnie Arbour - Drums
Influences:
Beatles, Bee Gees, Rolling Stones, Birdwatchers, Neil Diamond, Turtles
Setlist Sample:
To Love Somebody, Gotta Get a Message to You, You're Gonna Miss Me, You Keep Me Hanging On, Come On Up, Mustang Sally, Girl You'll Be a Woman Soon, Last Time, Time Won't Let Me, Summer Rain, Eve of Destruction, Little Bit of Soul.
Equipment:
Gibson guitar, Fender Super Reverb, red Gibson SG Standard, white Gibson, Gold Top Les Paul Gibson, Fender Bandmaster Amp, Vox Organ, Hagstrom Bass, Fender Bassman.
Rehearsal Space:
Patio & Living Rooms
Band Vehicles:
White Dodge Stationwagon with pushbutton transmission. '56 Chevy.
Best Gig:
Boynton Beach Civic Center : We were the House Band and had a great run of it.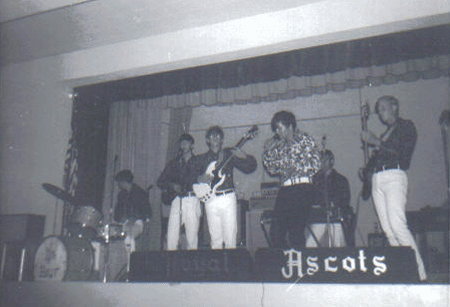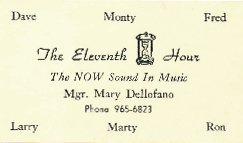 Cascades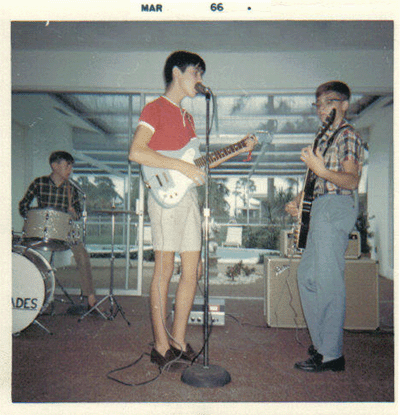 Cascades