IN-CROWD
Shreveport, LA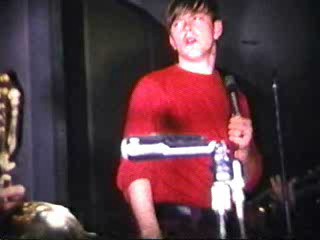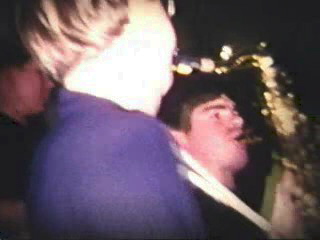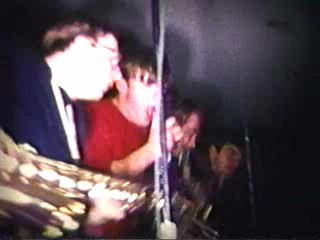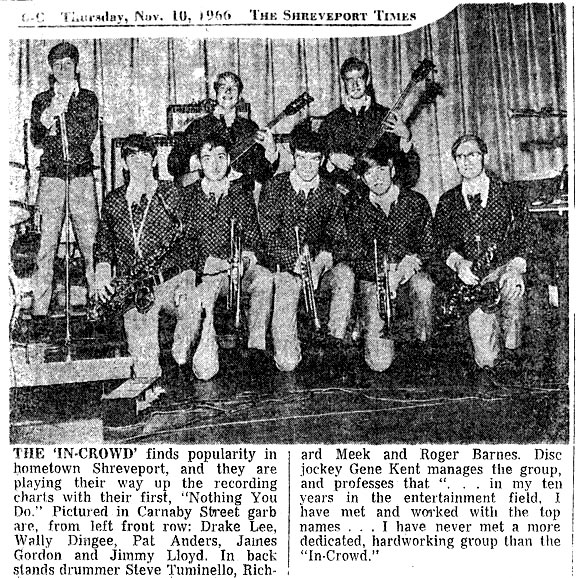 A clipping from The Shreveport Times, dated Thursday, Nov. 10, 1966.
The In-Crowd hails from Shreveport, Louisiana.
The band consisted of Drake Lee, Wally Dingee, Pat Anders, James Gordon,
Jimmy Lloyd, Steve Tuminello, Richard Meek and Roger Barnes.
Gene Kent managed the group.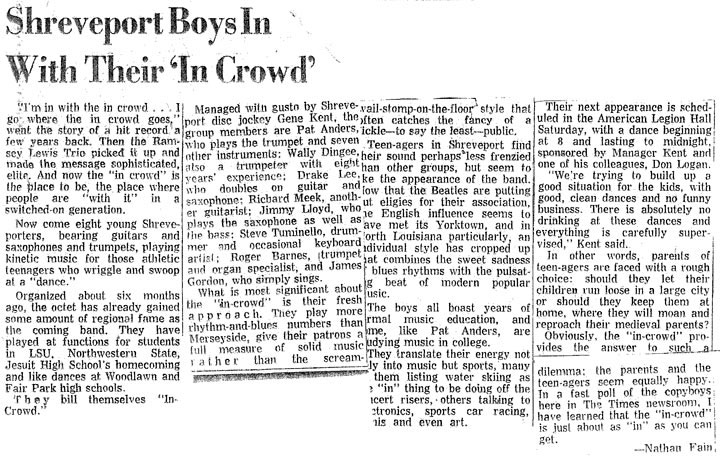 Another newspaper clipping, this one details the members and their musical talents.
Many of the In-Crowd appear to have had years of formal music education. A lot of musicians with a lot of talent!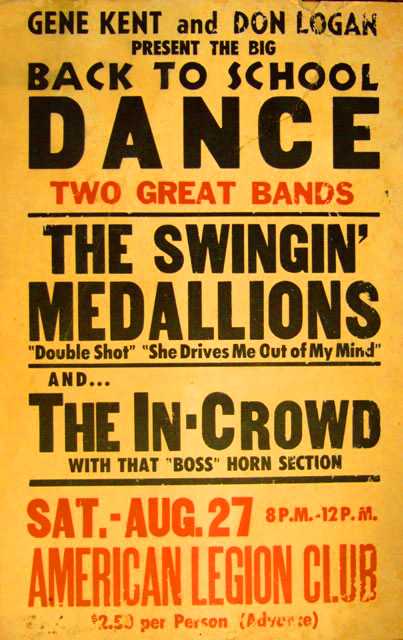 A great poster for a Back To School Dance featuring "The Swingin' Medallions" and "The In-Crowd"!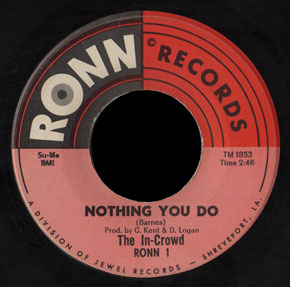 The In-Crowd 45 RPM of "Nothing You Do" by Barnes.
Produced by Gene Kent and Don Logan.