INVADERS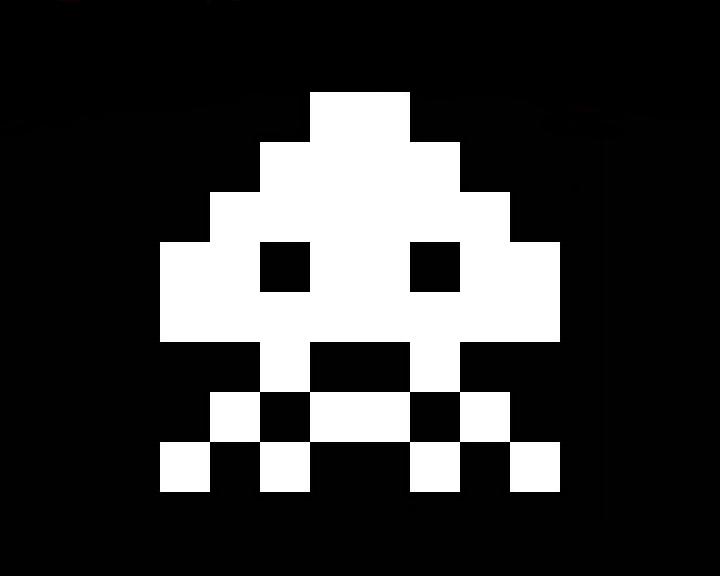 Miami, FL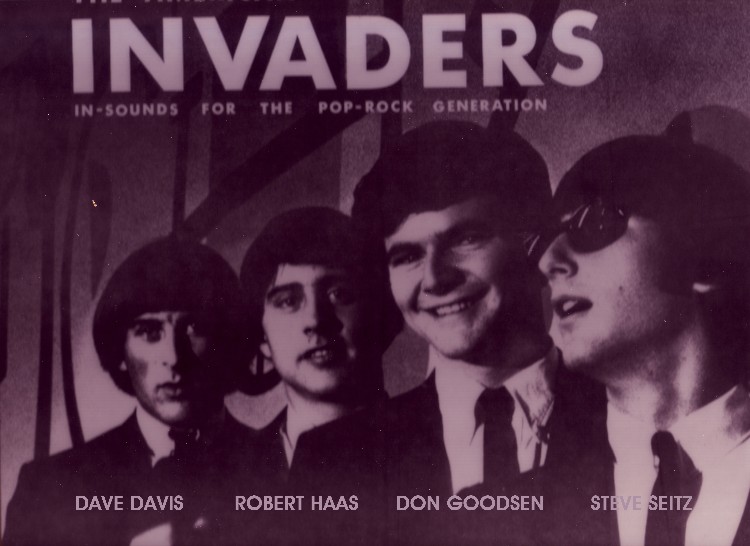 The Invaders shared the stage with some pretty impressive bands, including THE BEATLES. Well actually the Beatles were only present via the motion picture screen.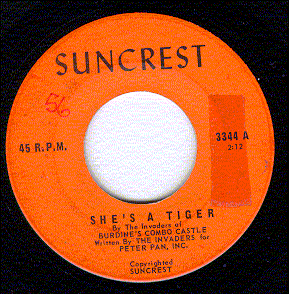 "One of the gassiest groups in Miami, man. Got a smash-a-demus going for 'em. The Invaders -- it's rated number two on the survey tonight. It's called 'She's A Tiger'!"
"WQAM's Rick Shaw's words in '65 let teens in sixteen counties know that a band from South Florida -- for that night, at least -- had the second most-requested song in the area.
"By '64 the band was booked solidly all over Dade County, and into Hollywood and Ft. Lauderdale as well. They played at spots such as PAL, Code One, the Diplomat, the Fontainebleau, the Bath Club, the Hollywood Armory, and the Surfside Community Center."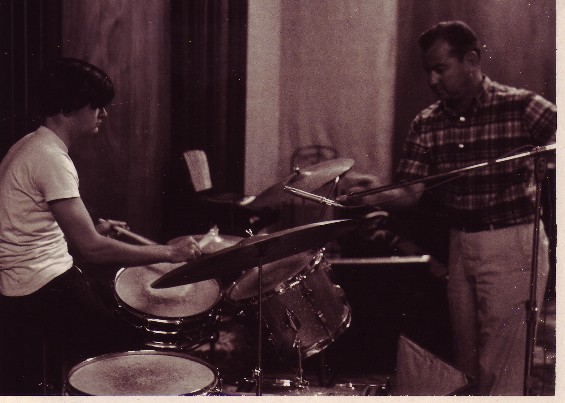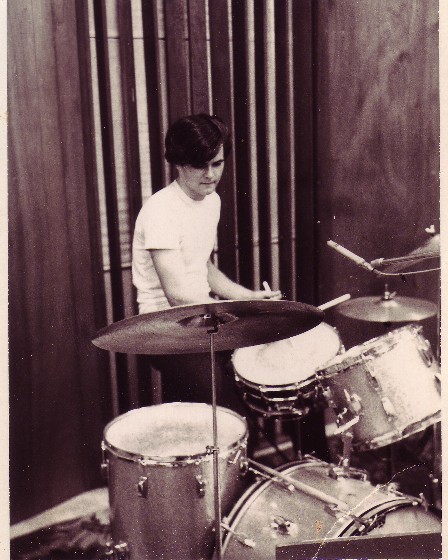 Don Goodson on drums at "She's A Tiger" session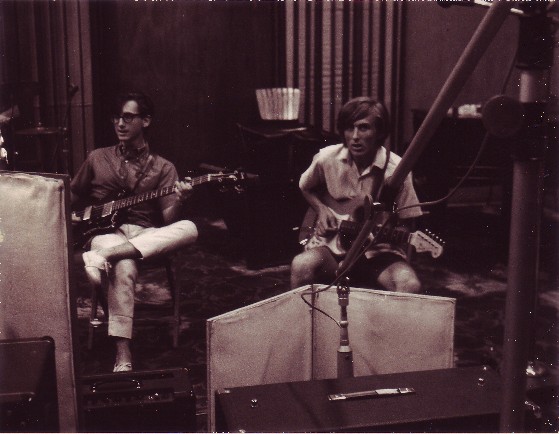 Steve Seitz and Dave Davis at "She's A Tiger" session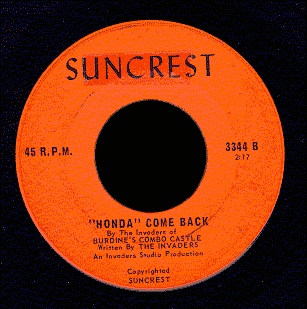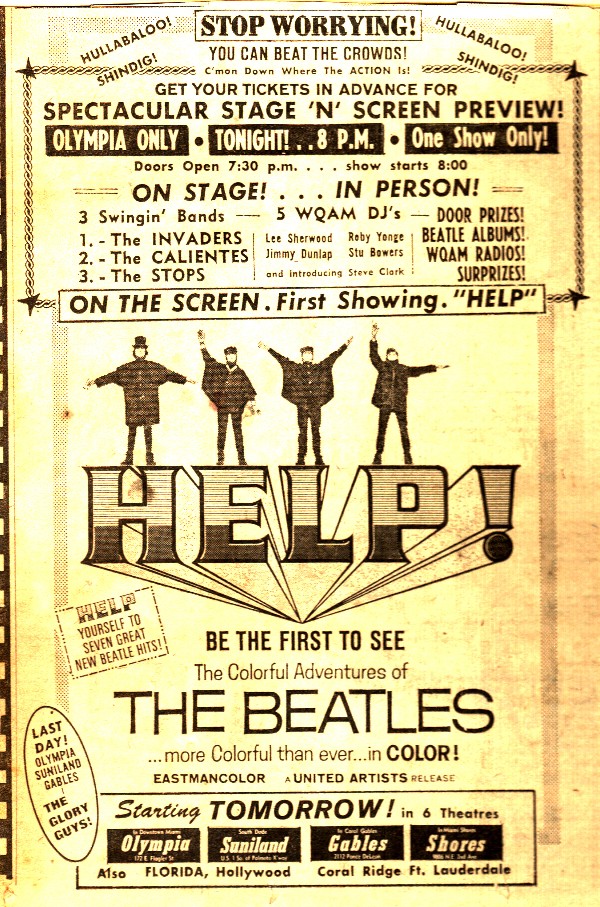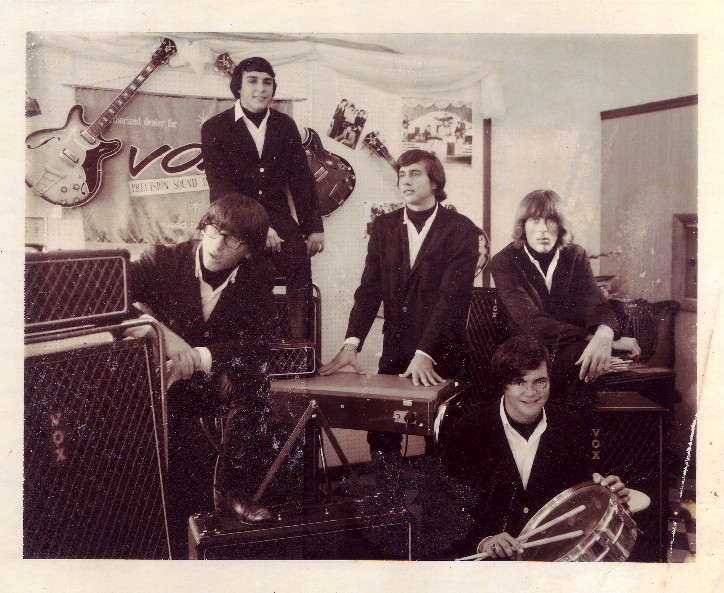 "The band members traded in their Fender equipment, after agreeing to an endorsement deal with Vox. Haas became one of the first keyboard players in America to own a Vox Continental organ. The Invaders appeared in a series of ads for Vox, including the one above that promoted the House Of Pianos and Organs, on Northwest 7th Avenue and 34th Street. The band also played at the South Florida premier of the movie "Help!"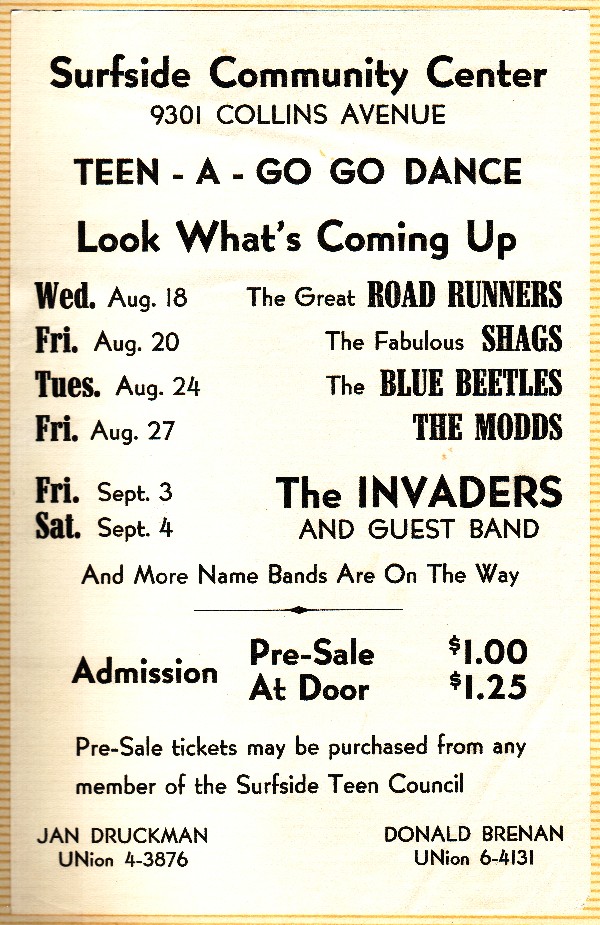 The Invaders also played the same venues as The Modds, The Blue Beetles, The Fabulous Shags and the Road Runners. Can you believe this? Dance all night to the sounds of great bands for only $1.00

(update courtesy garagehangover)