LAYMEN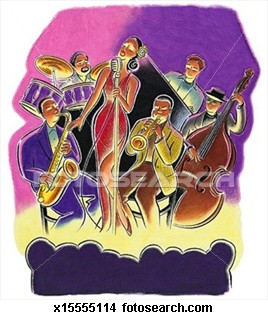 Pensacola, Florida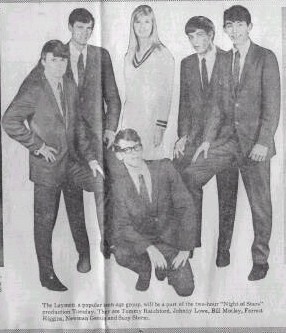 The Laymen were different from other local groups of the area due to their versatility. Although they also played driving rock and roll, they excelled at harmony, love songs and smooth melodies, and this sound was captured perfectly on their lone 45 single.
The Laymen were formed in late 1964 or early 1965 – in Pensacola, Florida. The original Layman were: Guy Penney (vocals); Susie Storm (vocals, tambourine, percussion instruments); Forrest Higgins (lead guitar, harmonica, 12-string guitar); Jim Lagregen (drums); Bill Motley (keyboards and any other instrument needed);Phil Watlington (bass, guitar).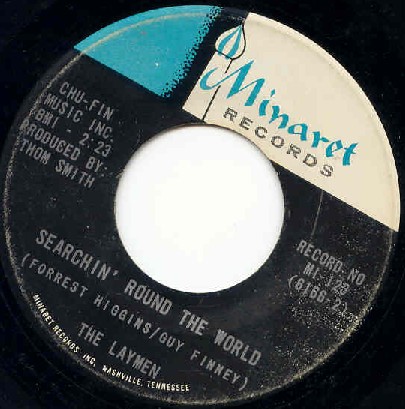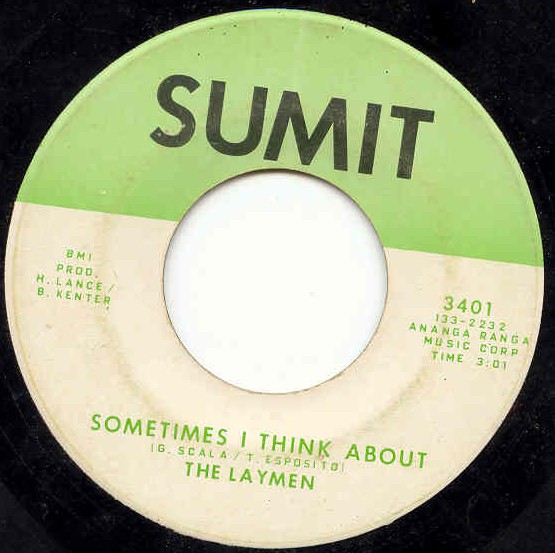 The band played a wide variety of rock and roll, with a focus on songs Guy and Suzie could do well – such as Beatles, Gerry & The Pacemakers, Sonny and Cher, Mamas and Papas, Righteous Brothers, Turtles, and Four Tops.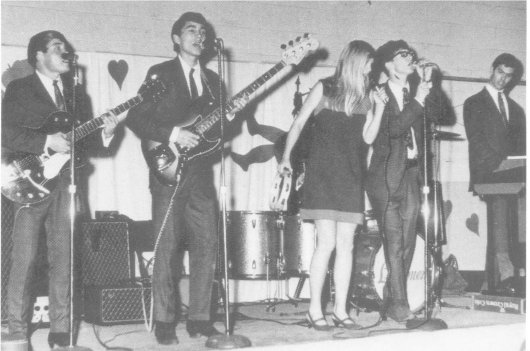 "Dances were held at the Armory, Firemen's Hall, high schools, and the Beacon (the city of Pensacola ran it) for high school/college students. Everyone was into the music of the time. It was a defining time in history for music—we just didn't realize it. For many of us, we needed money to go to school or spending money. We played Pensacola High, Navy base (Enlisted, NCO, occasionally Officers club), Elgin Air Force Base, University of Alabama, Univ. of Florida, Florida State, Auburn, country club events, wedding parties, proms for schools around the region, couple colleges in Mobile, several venues on Pensacola Beach—I can't remember names. We played a lot out of town. "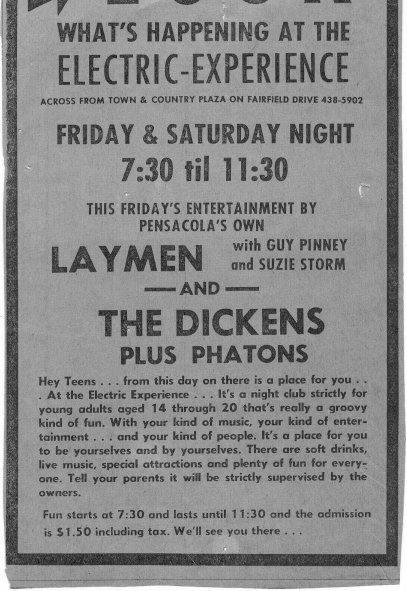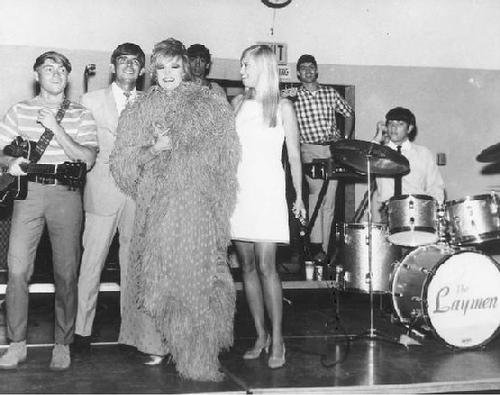 (courtesy60sGARAGEBANDS)