LIBERATION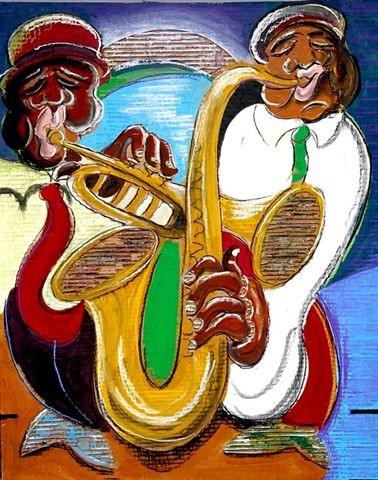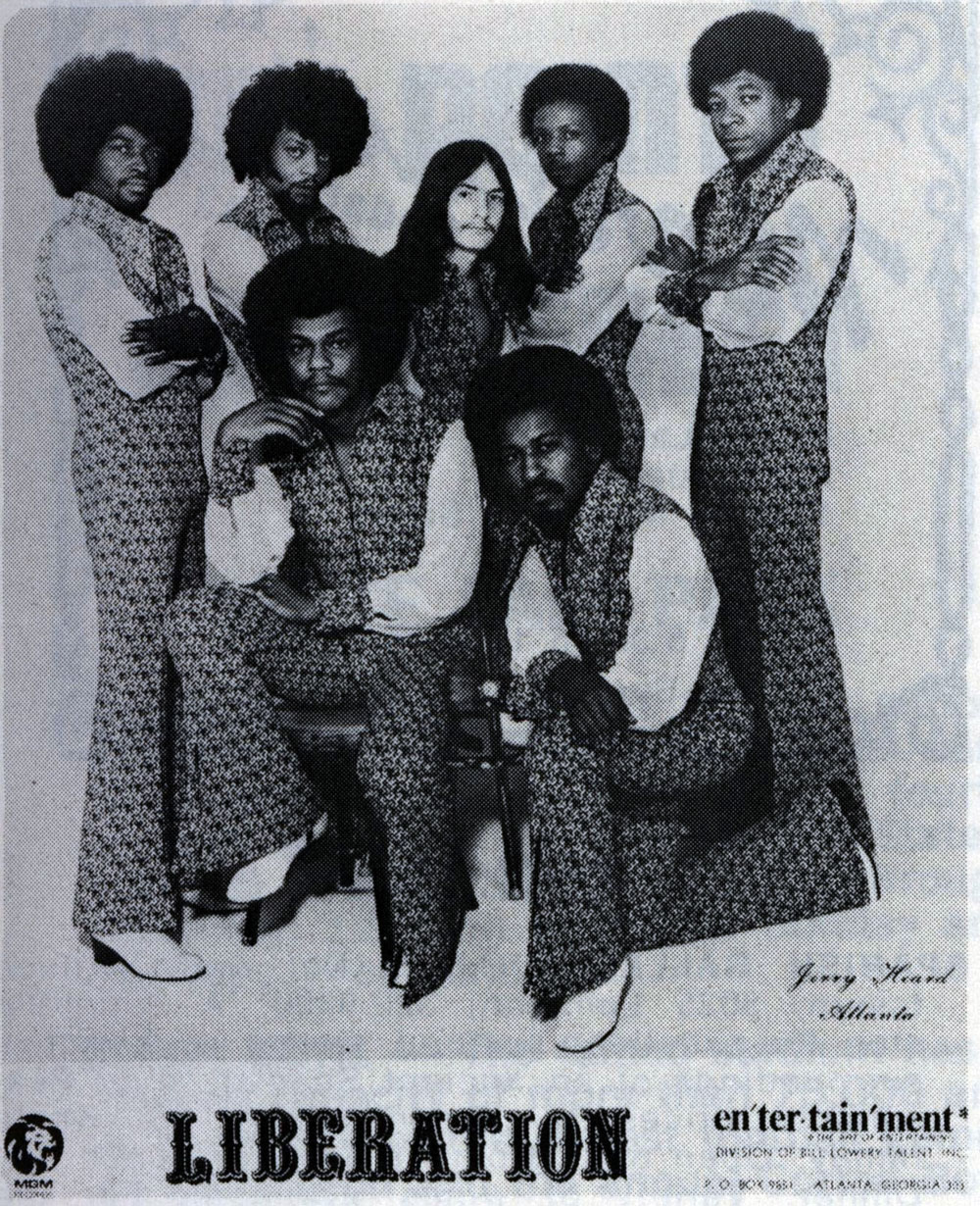 An Atlanta based band with Cary Shoob playing guitar.
Liberation was the original Tams band called The Metros before leaving and forming their own group. They were with MGM records then (1973) and Isaac Hayes wrote and arranged all the strings arrangements on our records. Liberation opened shows for Ray Charles, The Spinners, Archie Bell and the Drells, Rick Nelson, Helen Reddy, James Brown, and many other artists as well as playing all over the south. Four of us left to start Celebrity Ball.
Members, Left to Right:
Chocolate, Bobby McCray, Frank Bray, Cary Shoob, Dropshot, Sugar (Jimmy McCray), and Thomas Dunn.
Photo and band info courtesy of Cary Shoob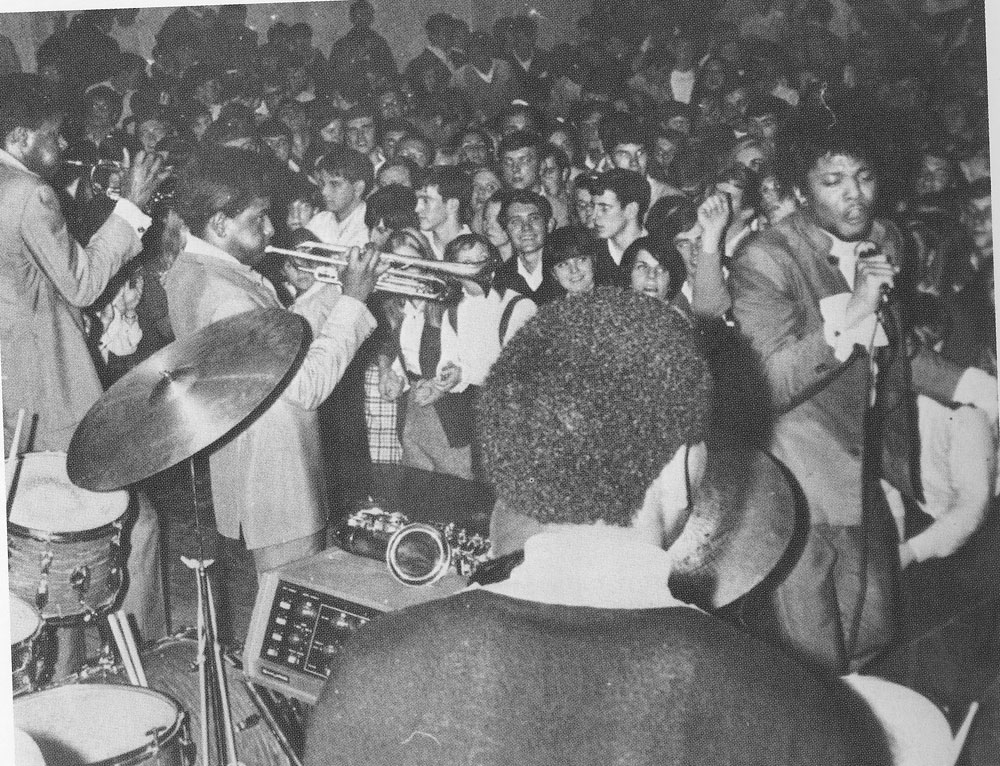 THE METROS:
They later changed their name to Liberation. The played often at GSU in Statesboro, GA. Pictured here are Alton Stevison, trumpet; Rufus Cromer, trumpet: Bobby McCray, vocals and sax. The band had six other members including TWO drummers.
(source: The Heeey Baby Days of Beach Music)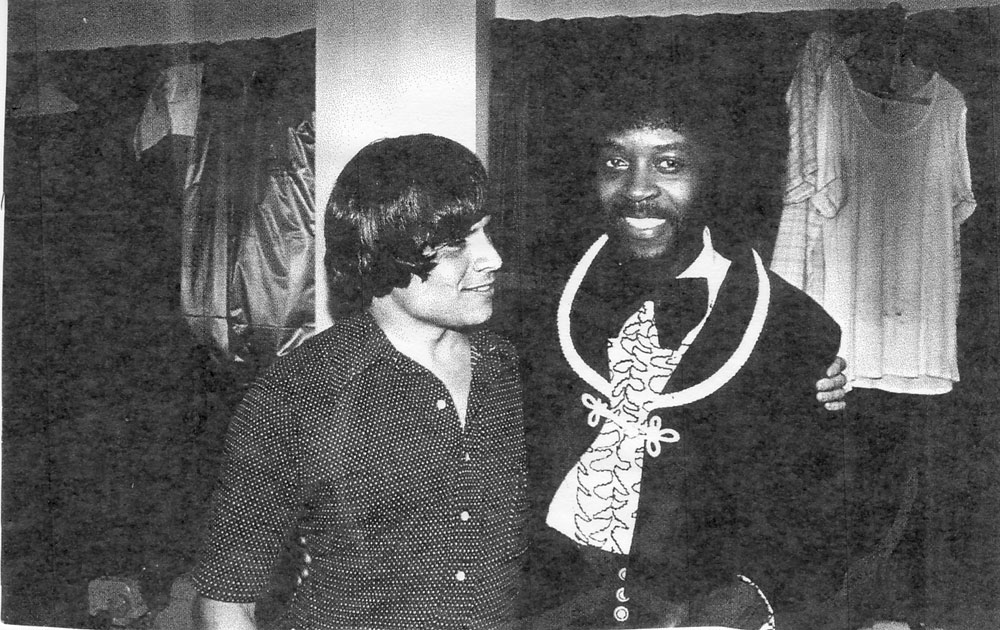 Greg Haynes, promoter and author of "The Heeey Baby Days of Beach Music" with L. C. Junior, vocalist for the Tams Revue who sometimes appeared with Liberation.
(source: The Heeey Baby Days of Beach Music)