The Shades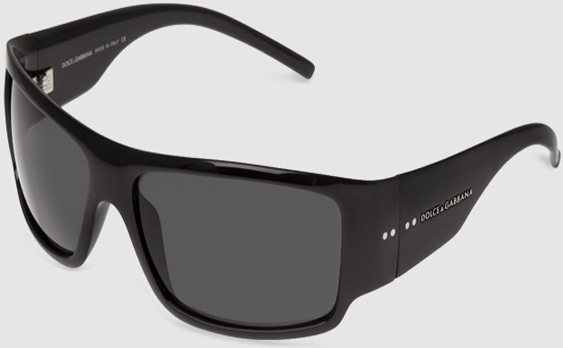 Nashville, GA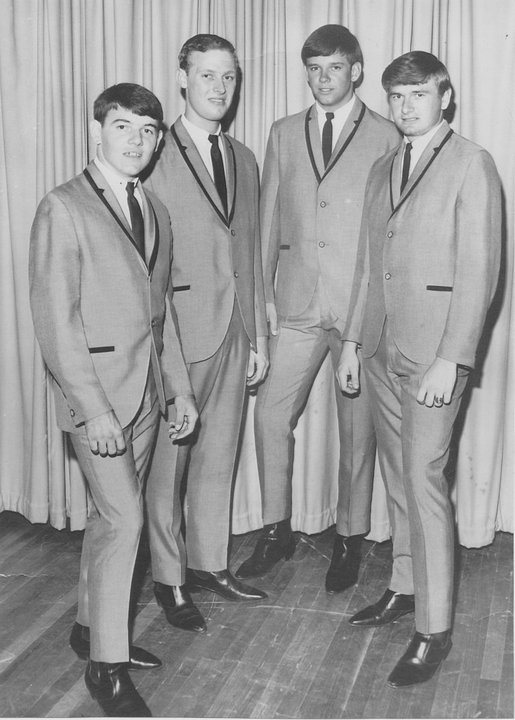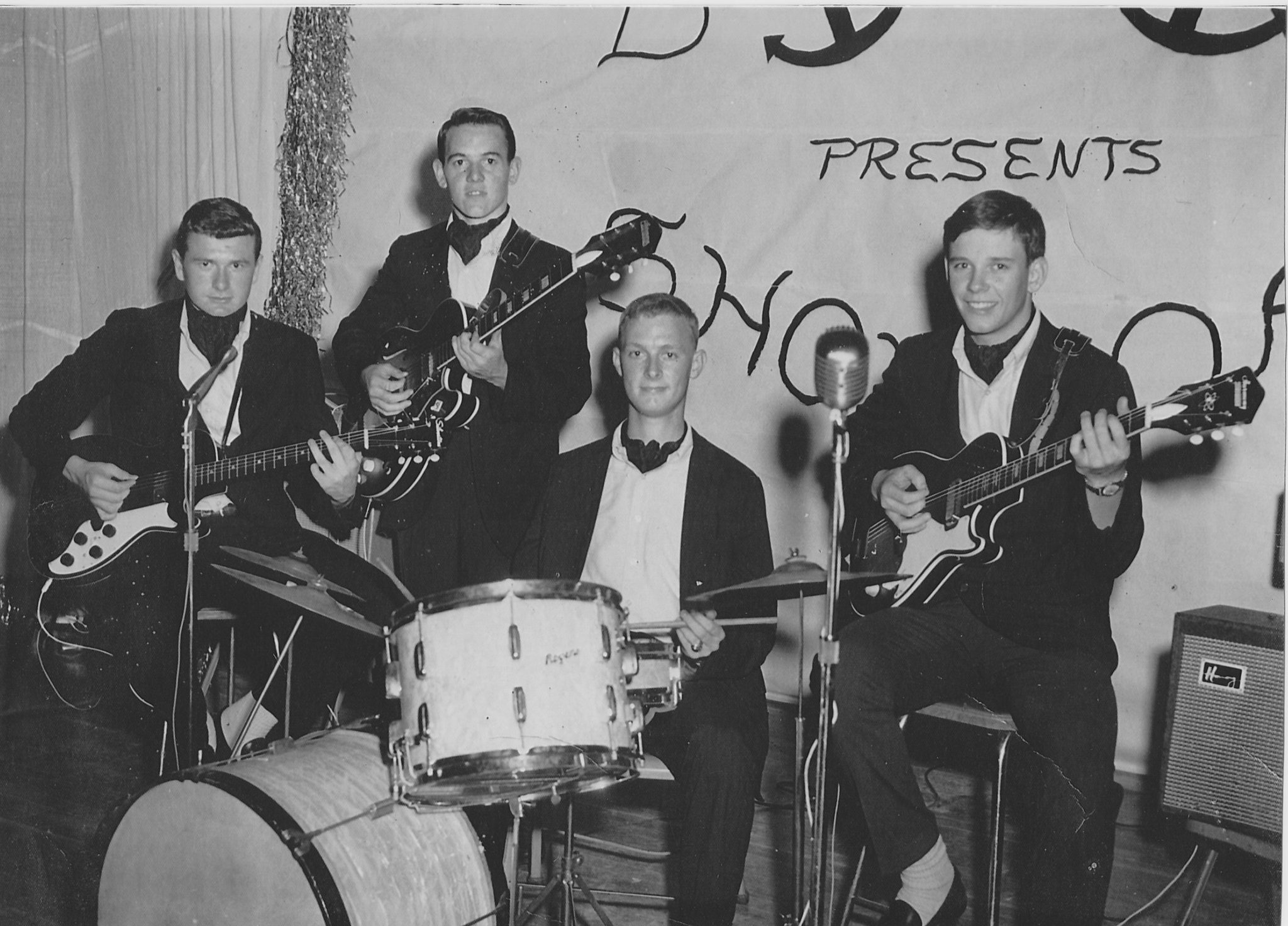 Berrian High School cafeteris at an underclassmen prom. TGhis was early Shades with Alvin Akins, Phillip Conner, Verno Davidson and butch Brown.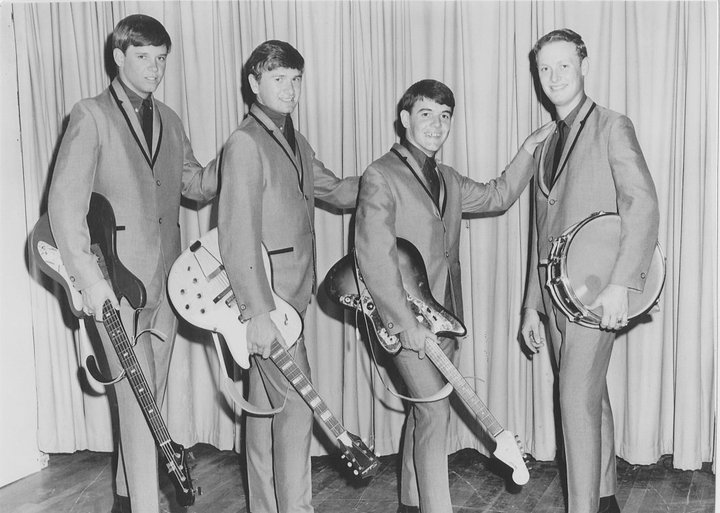 Very popular band from the 1960s that had excellent vocals and were really good musicians. The Shades were frequent players of Lake Lewis, The Ranch in Bruinswick, and the Civic Center at Fernandina Beach, Florida.
Members were:
Phillip Conner – Lead Guitar, vocals
Alvin " Shine " Akins – Rhythm Guitar, vocals
Butch Brown – Bass Guitar, vocals
Jerry Griffin – Drummer, vocals
sample play list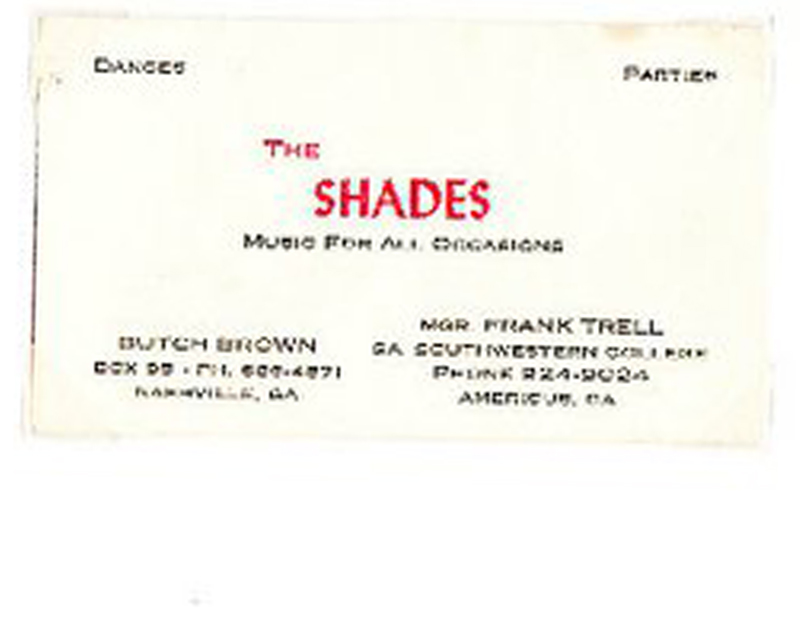 Original business card. Frank Trell was manager and handled many of the bookings.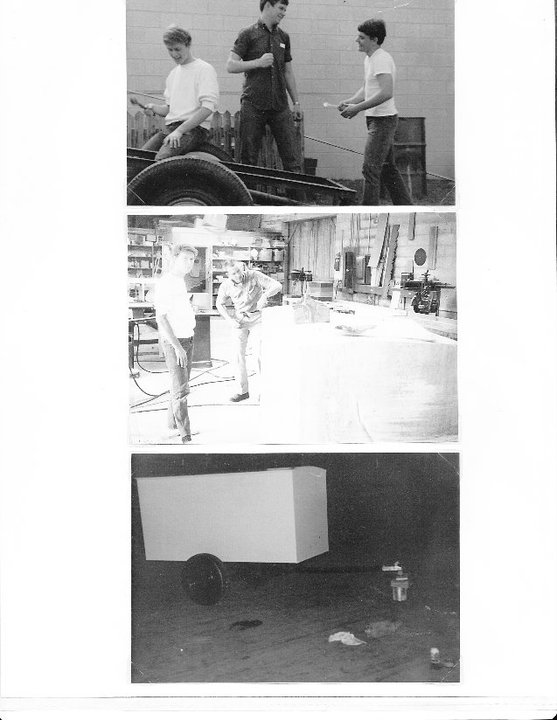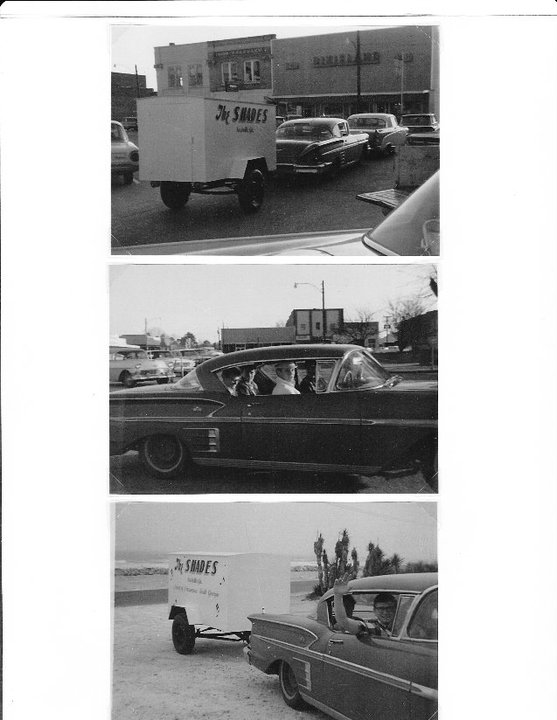 Building the equipment trailer at Donald Powell's cabinet shop in Nashville, Ga. The trailer was functional for many years until it broke loose from the car on a roadtrip to Cordele, Ga. Trailer hooked to Phillip Conner's 1958 Chevrolet, a two door hardtop, midnight blue with a 348 CID.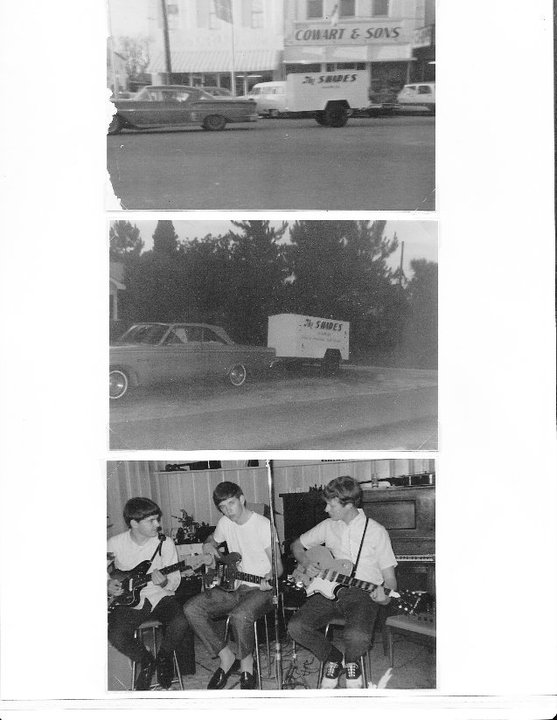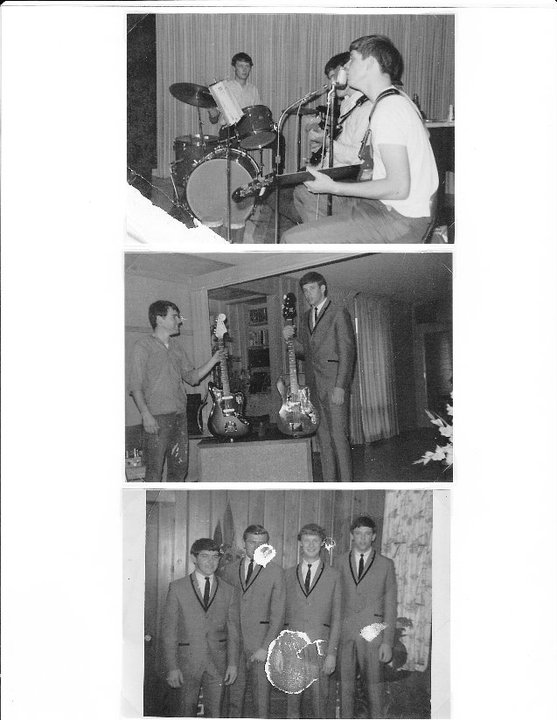 One of many practice sessions most likely at Nashville Elementary School. Note the penny loafers and saddle oxfords. Also notice the Beatle haircuts.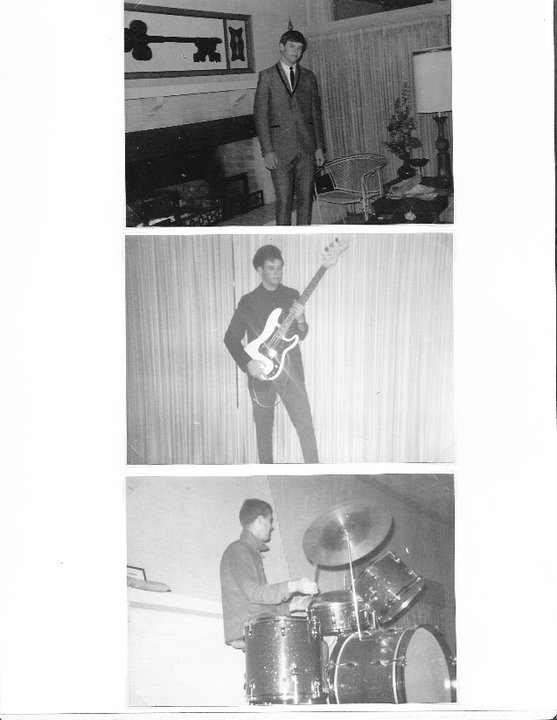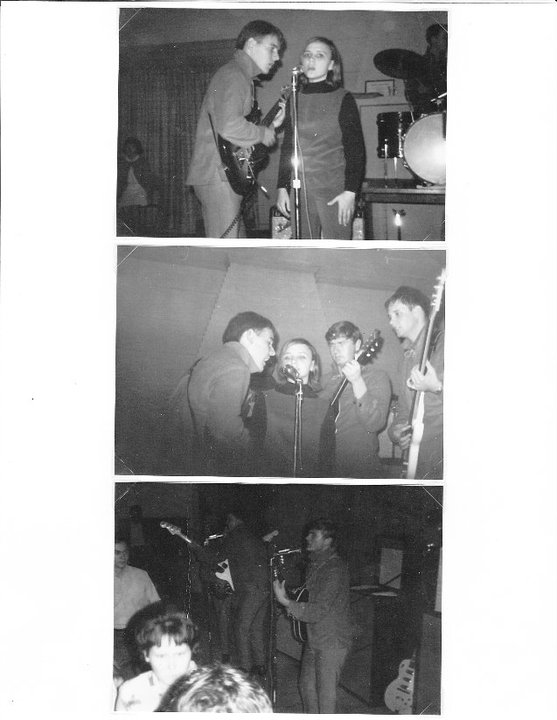 Butch Brown taken in his living room. Jerry Griffin on drums, Red Pearl and shirt was red with a rawhide string that tied in the collar. Typical uniform: grey pants with red suade shirts with a rawhide tie in the collar.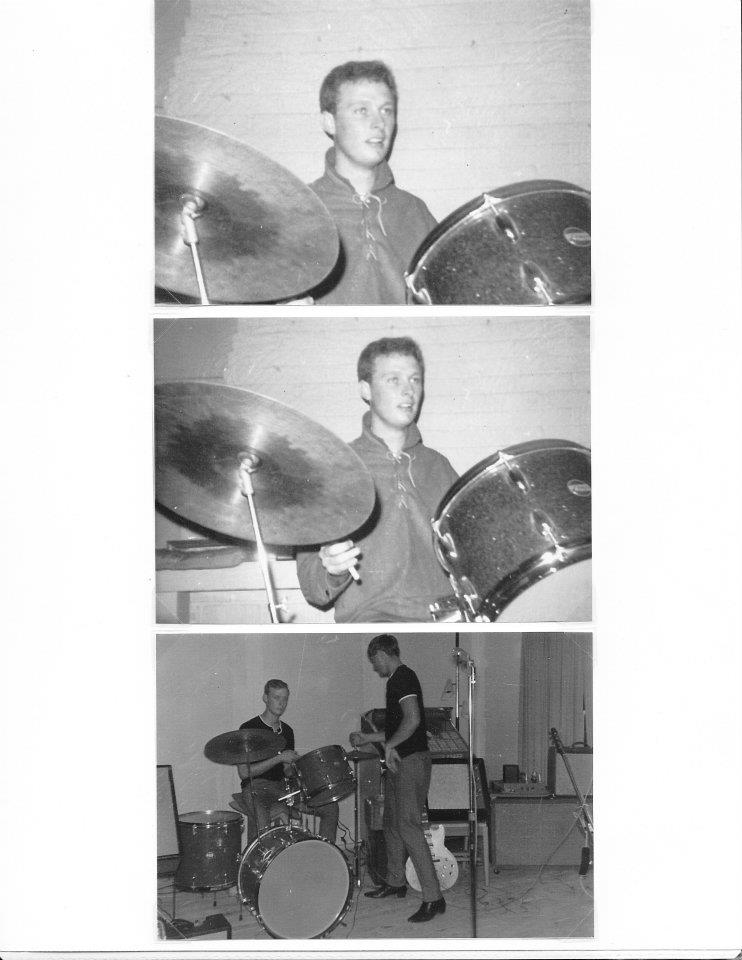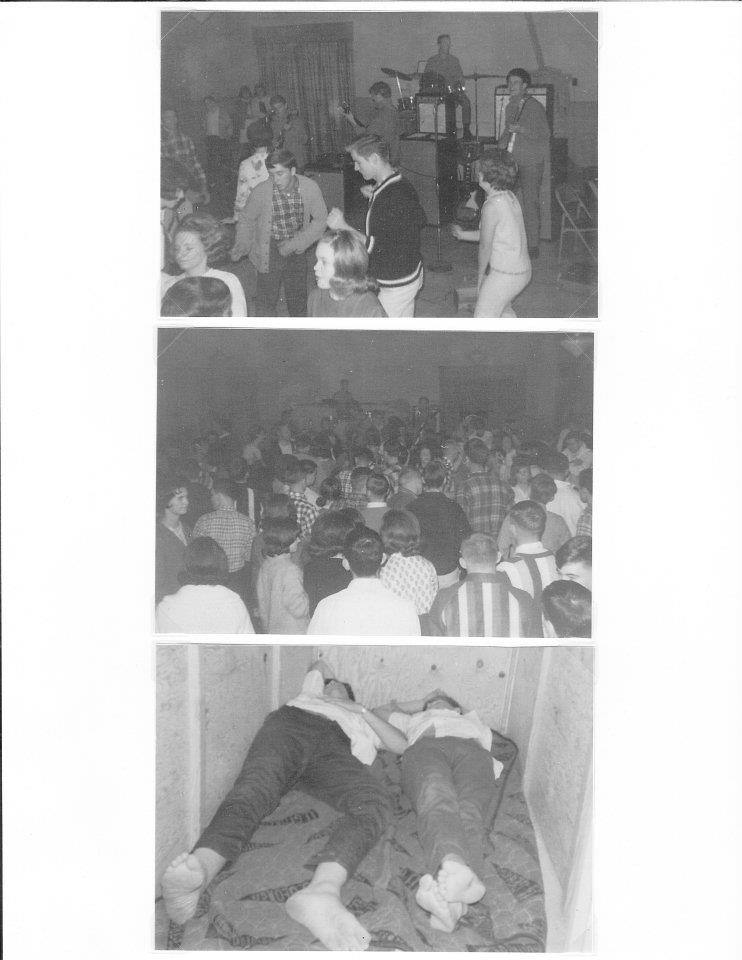 Young and energetic drumm from the class of 1964. Pretty cool unis at the time. Band members relaxing in the trailer before the performance in Ocilla, Ga.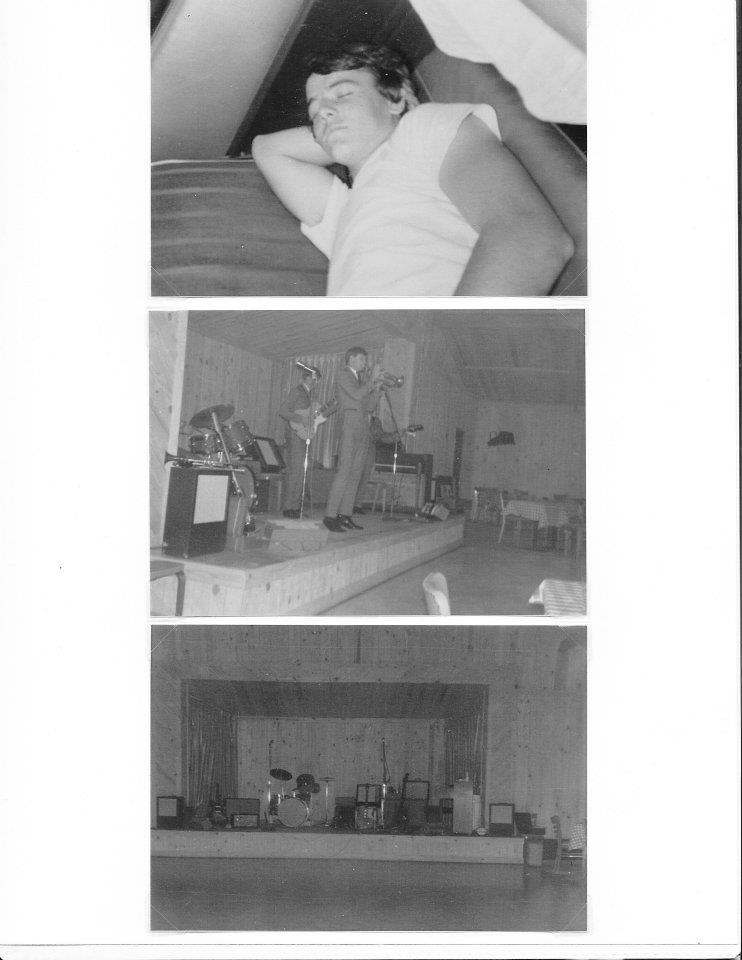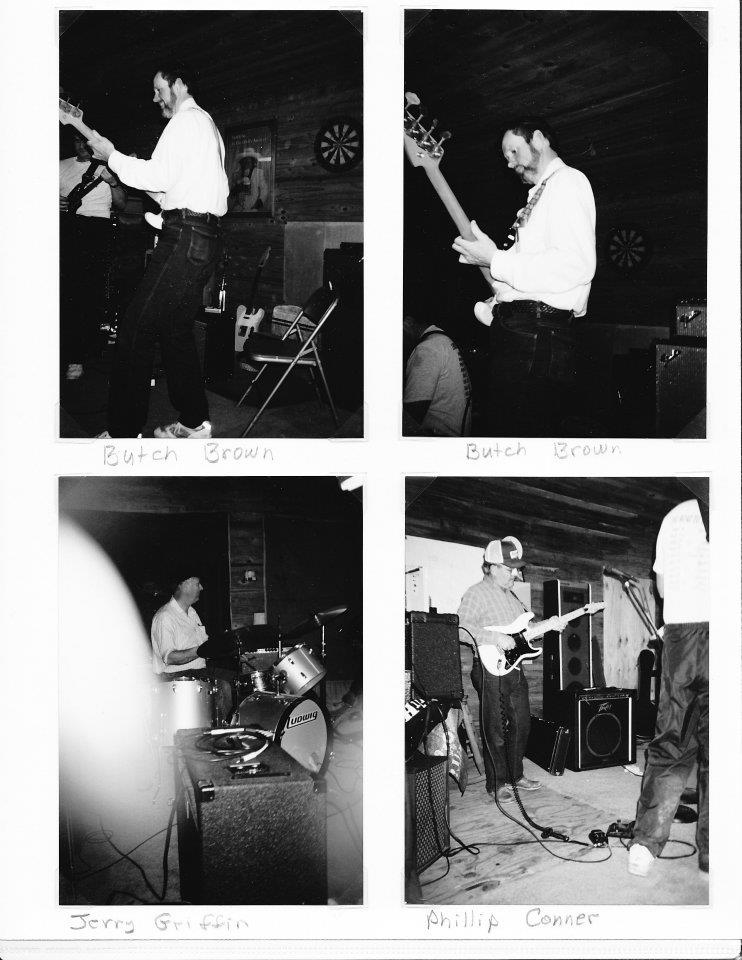 At the Ranch with Phillip Conner resting befor the performance. On the right, last known pics taken of the band. Taken in 1993 for the Shades reunion. The group played the VFW in Nashville, Ga. Last pic taken at Robert Griner's practice room located on his farm west of Nashville.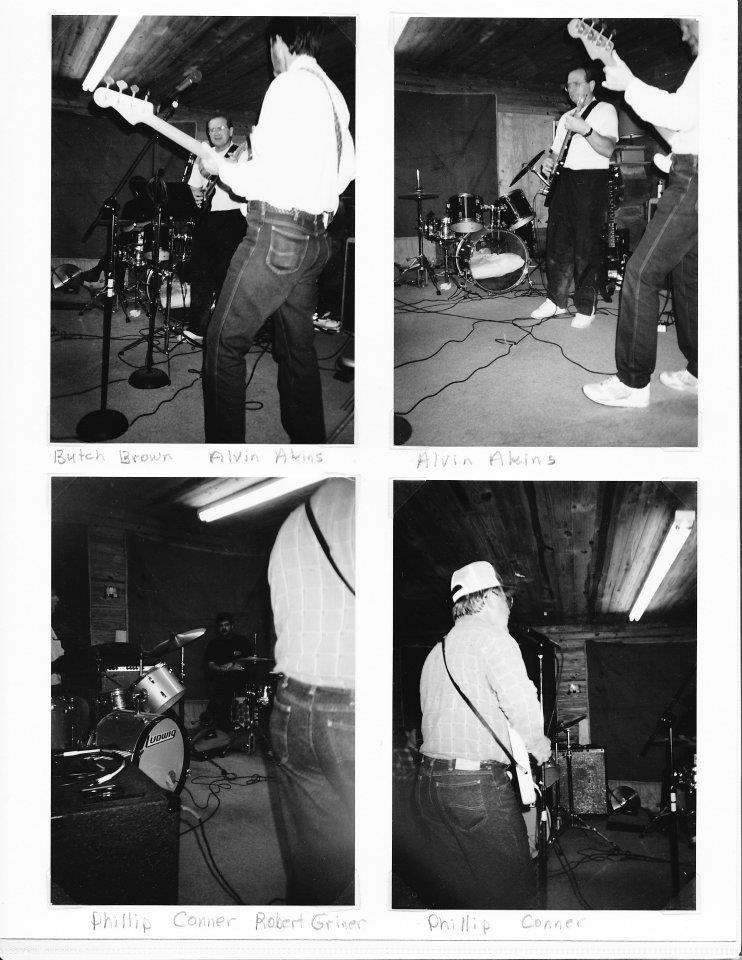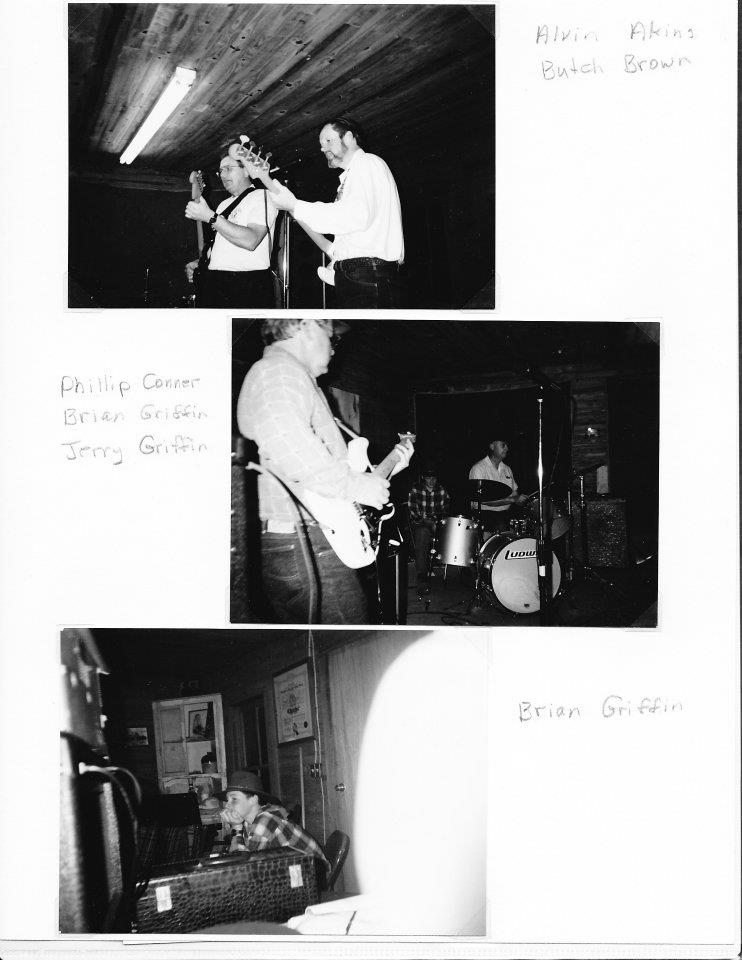 The Shades really enjoyed preparing for their shows.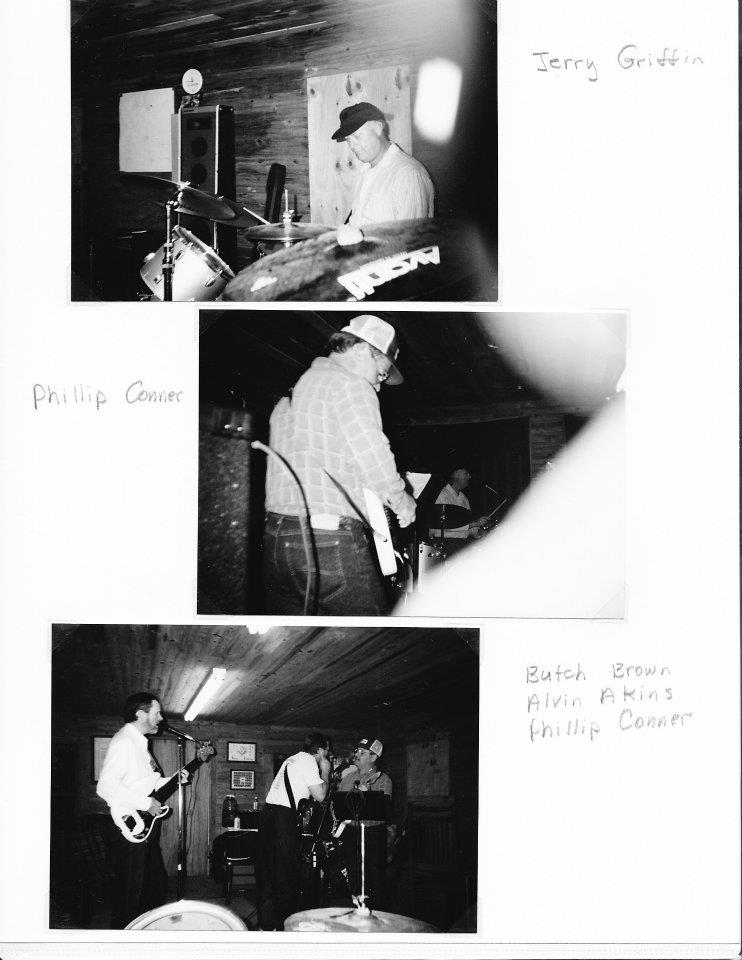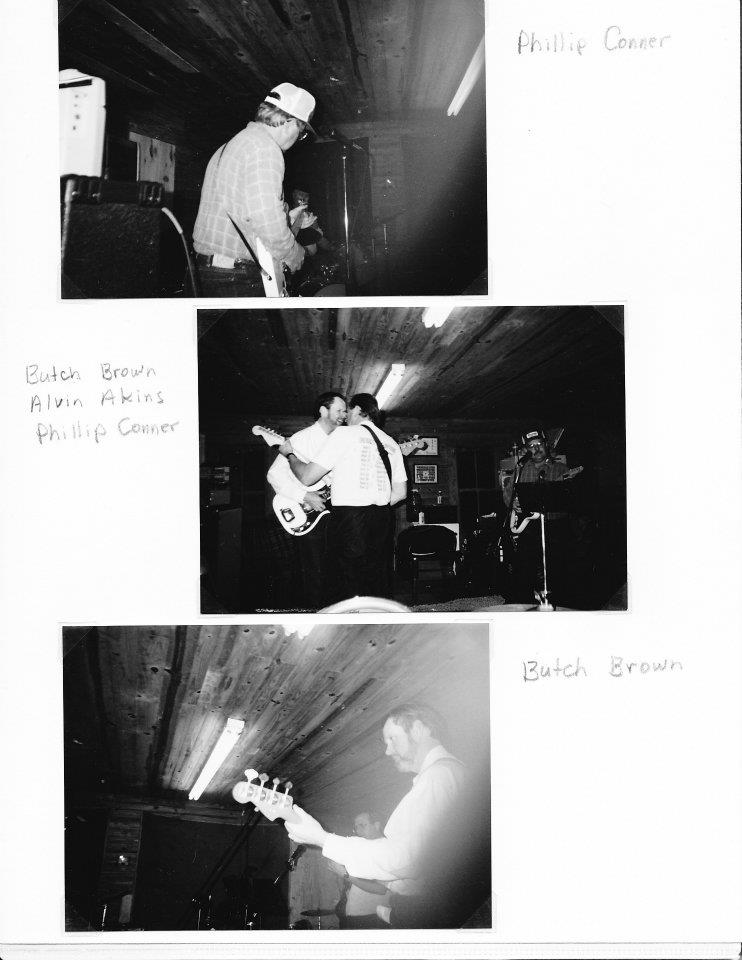 Band member Jerry Griffin relates: "some of the old harmonies that we used to get didn't come as natural as they did in the 60s.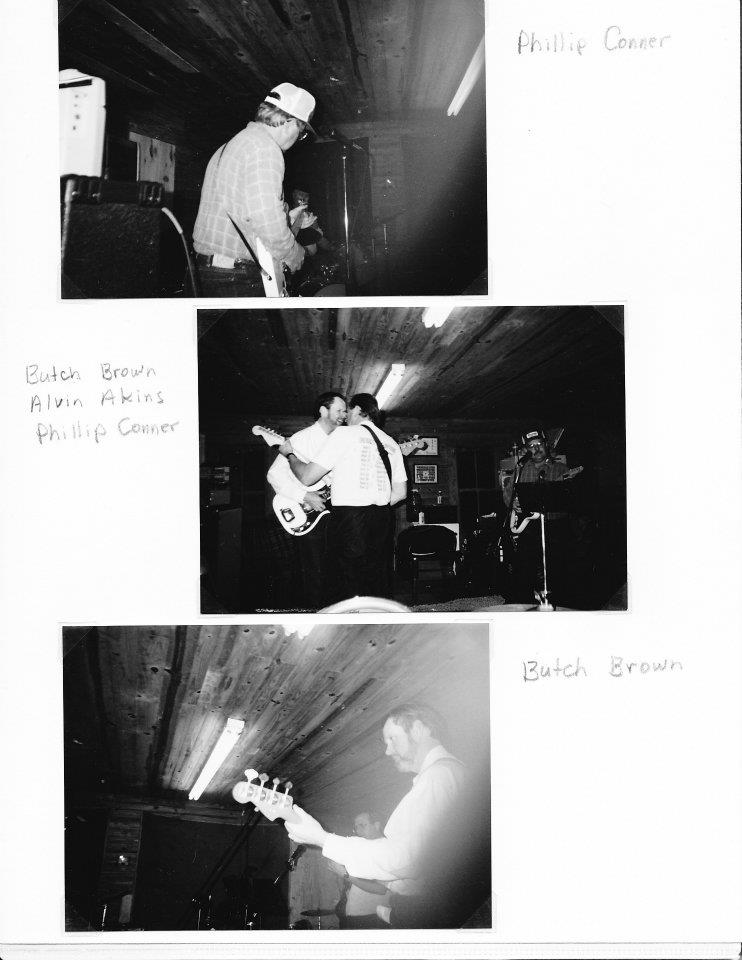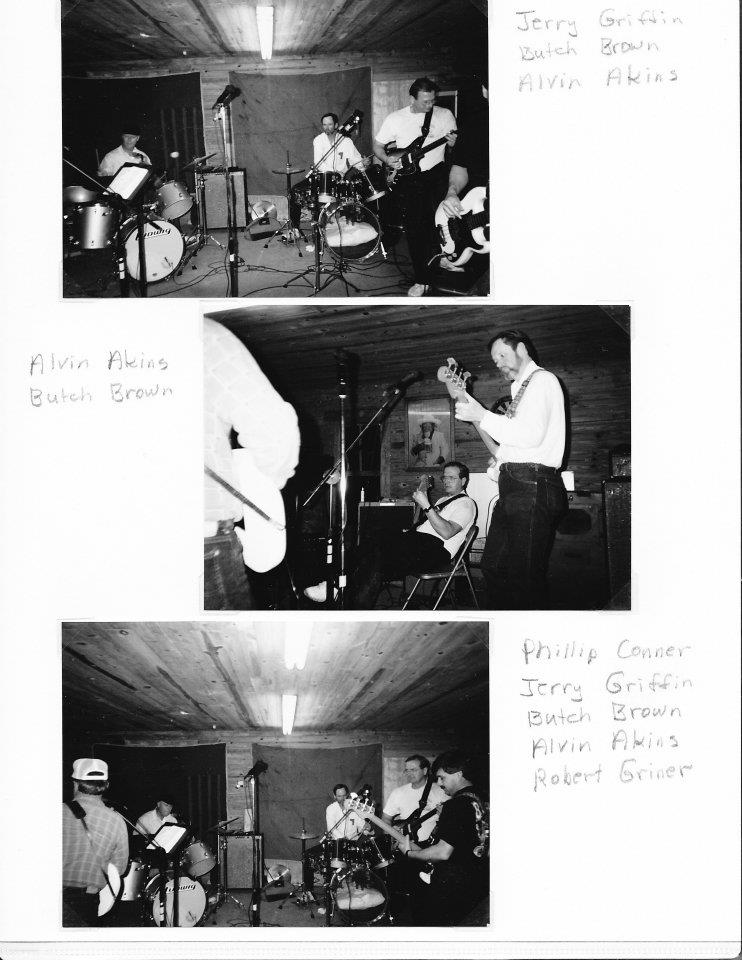 Alvin and Butch bearing down on it and Phillip working that Fender Jaguar. Butch was trying his hand at the drums along with Jerry Griffin.Robert Griner was sitting in on bass. A lot of Jamming going on as well.
(info and pics courtesy Jerry Griffin)
Tallest member of the band is Butch Brown, medium high is Alvin Akins (retired coach, lives in Valdosta, Ga), Short guy Phillip Conner, tall skinny guy Jerry Griffin who lives in Nashville, Ga and still plays drums
(info courtesy Carl Dixon)